202 Results
You searched for | Page 19 of 21 | Limble
Limble has made it easy and affordable for any company to implement sensors for their maintenance program or IOT devices and setups. Technology is one of the main drivers of competition in the market. At Limble, we understand the importance […]
November 30 2018
Latest maintenance statistics show that 53% of facilities management that participated in the survey, use CMMS to proactively track their maintenance operation. As a part of the same research, 37% of the maintenance professionals said that they are planning to […]
November 9 2018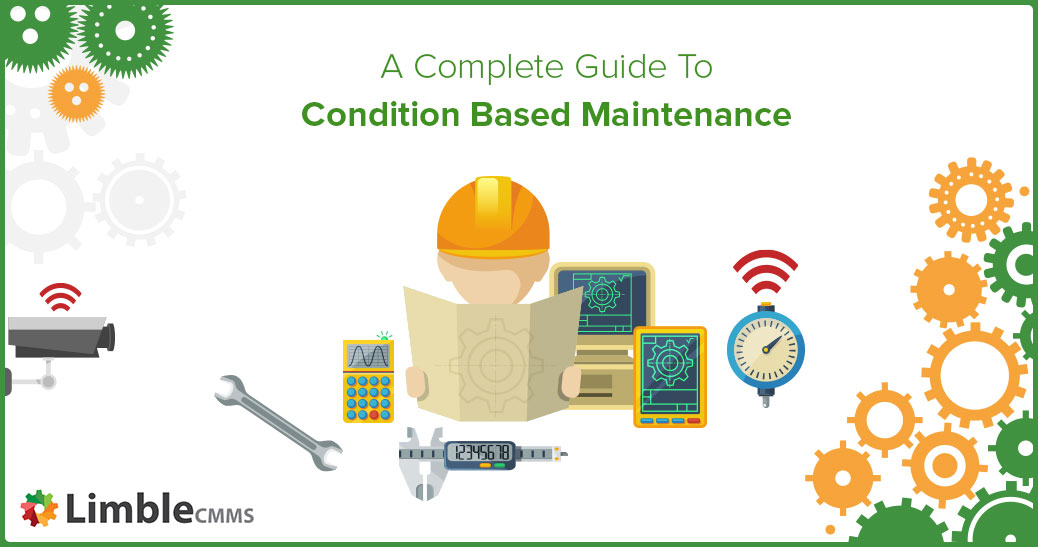 Maintenance has been around ever since the first caveman got tired of building a new spear for every other hunt and thought to himself: "I bet there is something I can do to use this one for a longer period" […]
October 2 2018
Whether it's Kelloggs' churning out corn flakes, Caterpillar building bulldozers, or Aunt Sadie crocheting dryer balls from yarn and selling them at the downtown farmers market, manufacturers of all sizes must invest in fixed assets to produce and distribute their […]
August 22 2018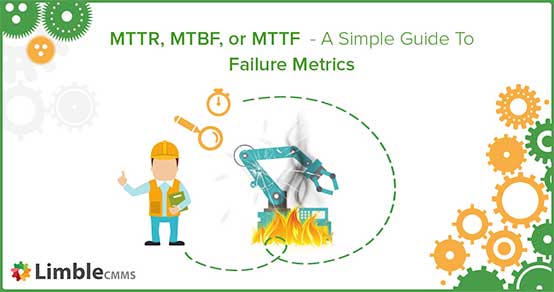 Measuring failure metrics is an integral part of asset management. MTTR can tell us how efficient our maintenance team is, MTBF points to the reliability of our equipment, and MTTF tries to estimate the average lifespan of non-repairable assets. These […]
August 10 2018
Who wouldn't be proud of a maintenance team that experiences no accidents and has zero unexpected machine breakdowns? It's something that seems unreasonable, but it is the ultimate goal of any organization that decides to implement Total Productive Maintenance. Since […]
July 4 2018
How many times over the last year did a critical piece of equipment break down unexpectedly? How many hours of productivity were lost due to an emergency repair? How many preventive maintenance tasks were missed due to a scheduling oversight? […]
May 4 2018
In the recent months, we were in touch with several top sites that have a maintenance management software category to see if they would like to review and feature Limble CMMS in that category. That is how we got in […]
April 26 2018
Making the switch from reactive maintenance to preventive maintenance can save thousands to millions of dollars, extend the life of your critical assets, and relieve your team of the stress and anxiety of dealing with frequent unpredictable equipment failures. Despite […]
April 12 2018
Limble
Ranked #1

by maintenance experts in the field



>
<
Jan 28

Five star program

"This is one of the most easiest CMM Systems I have used. With unbelievable response times to questions. The Limble staff is very helpful. With this system, our equipment downtime has been cut by 20%."

Nov 10

Limble has completed changed the way we do maintenance

"Limble is amazing. It has revolutionized the way we handle repairs and the upkeep of our assets and facilities. We not only can keep track of work that has been done on each asset, but we are also able to track costs associated with the asset itself."

Jan 30

Manufacturing

"Great experience. Solved our obvious PM tracking issues but also addressing our SHE&S requirements (safety audit task tracking), Environmental checks are being logged, Corporate Audit items tracked"

Dec 19

Very easy to use, access

"I like the price, the fact I can see it on my phone or the computer. I like that it is internet-based."

Aug 10

I spent a long time evaluating systems I'm so glad I chose Limble

"Limble is super easy to use. For technicians receiving work orders, it requires almost no training. The app makes it quick and easy to create work orders (with pictures) from your phone. PM's are also very easy to set up. Limble is also the least expensive."

Aug 07

Wow. You guys are amazing...

"Wow. You guys are amazing... your software really one-up's the competition. I've found several with some of the functionality, but much clunkier designs. I reviewed 16 CMMS packages, and yours was an easy choice. Thank you again. Well done."