192 Results
You searched for | Page 4 of 20 | Limble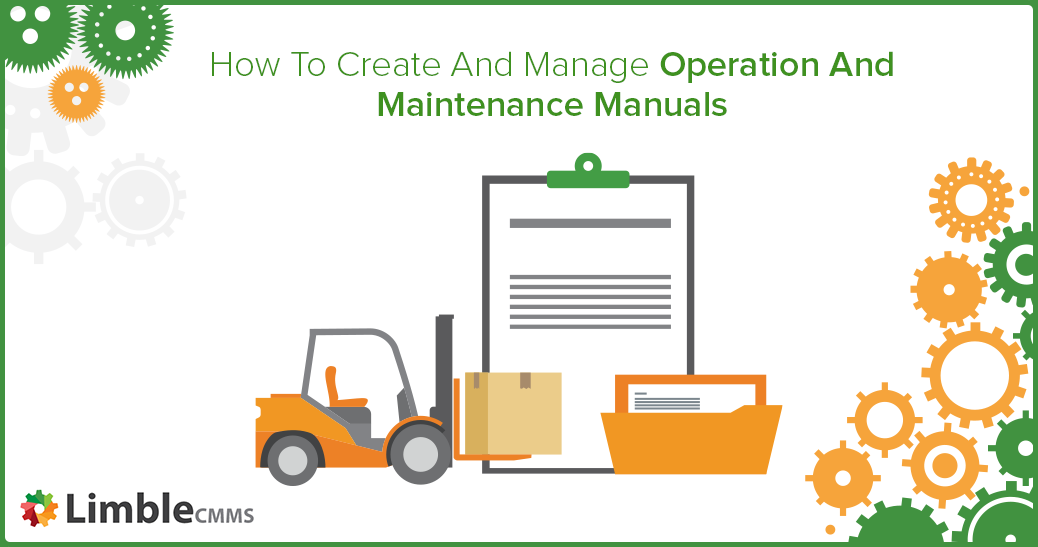 Managing and maintaining large facilities is not an easy task. People and machines have to work in unison to deliver expected results. Operation and maintenance manuals help us standardize a variety of business activities to minimize operational disruptions and keep […]
May 31 2021
How many filters did we use last month? Have our MTTR and MTBF improved after the last procedure update? What is our planned maintenance percentage? How much money did we spend on the repair of that conveyor belt? All of […]
May 28 2021
Be it at home, at your office, or at a manufacturing plant, devices we use are bound to malfunction at some point. When rebooting the system doesn't solve the problem, we (or a technician) have to test other hypotheses to […]
May 28 2021
Maintenance plays a crucial role in establishing smooth business operations at every facility. Businesses that can't (or do not want to) take care of their physical assets will look to outsource maintenance work. And you can't do that without signing […]
May 26 2021
All physical assets are subject to aging and deterioration. Buildings decay and crumble, while machinery loses its functionality through wear and tear. To minimize the fallout from major breakdowns and postpone expensive asset replacements, it is only natural that businesses […]
May 25 2021
Sync SAP into Limble's Assets inventory Using our SAP Integration we again make lives easier by helping meet the needs of the organization.  Now ERPs working with our CMMS is a great way to keep up on maintenance tasks while […]
May 21 2021
Automate your QuickBooks Online Invoicing workflows with Limble CMMS We've added the ability for Limble CMMS to integrate into QuickBooks Online to automate labor and invoicing workflows. Limble gives you full control over what fields get synced with a variety […]
May 20 2021
At its core, maintenance management is about the hundreds of small tasks that need to be performed to keep assets in good operating condition. For organizations with a substantial asset portfolio, managing equipment maintenance is a job for an organized […]
May 18 2021
Many techniques can be used to find the root causes of asset failures and other important events we want to analyze. Fault tree analysis is one of those techniques and it is being utilized by many different companies to improve […]
May 13 2021
What does it mean to be truly efficient? A manufacturer might define it as producing the most product at the lowest possible cost. But production has many limiting factors like input material, asset performance, labor efficiency, and product quality. Productive […]
May 6 2021
Limble
Ranked #1

by maintenance experts in the field



>
<
Nov 8

A must for any maintenance department

"The thing that I loved the most right from the start was the ease of use of the Limble software. The customization options available when setting up PM's are great. I love the flexibility it gives to tailor the PM to exactly what your needs are."

Jan 6th

It takes me about 10 seconds.

"Limble made my job easier pretty much right off the bat. Now I create Work Orders on the fly. It takes me about 10 seconds."

Mar 6

A very simple and elegant CMMS system

"If you've had prior experience with CMMS systems, Limble is very intuitive. The ability to view and use the software on multiple platforms is very advantageous. I was able to become proficient and launched the system after only 2 weeks. Support from Limble is fantastic - very prompt and they work well with you to truly understand your questions."

Dec 19

Over all very good

"Nice layout and easy to use. Email alerts are very useful, and the comparison between planned and unplanned is very helpful"

Jan 18

Limble is the best thing to happen to this company

"Limble does such a good job at keeping track of what's been done and letting me know when and what I need to do next."

Aug 09

A great tool for Facility Managers.

"Limble is very easy to get involved in and no contracts, with simple monthly billing. I have auditioned other CMMS companies and they make it too difficult, to try out. Limble strategy is very simple - here is our software, you can customize it in most categories and let us know if you have any questions. As a multiple building County Facilities Director, I highly recommend trying it!"