Hotels see some of the highest foot traffic of any business. High usage leads to lots of wear and tear. Your team will need a thorough hotel maintenance checklist to keep spaces in good condition.  
In this article, you will learn how to develop a hotel maintenance checklist and build practical preventive maintenance plans for hotels and other commercial establishments.
Explore our free maintenance templates & checklists
How to build your hotel preventative maintenance checklist
Hotels generally require maintenance for 3 main systems: 
Building System Maintenance: air conditioner (HVAC) units, elevators, fire alarms, and electrical connections

Facility Maintenance: hotel rooms, hallways, lobby, and entertainment facility cleaning and repair

Equipment Maintenance: checking parameters such as oil levels, air filters, coolants, condenser coils, and various fluid level indicators for all installed machinery
Hotel maintenance tasks can also be divided by the frequency they should be completed. Separate tasks in your maintenance schedule by the following timelines:
Daily preventive maintenance tasks

Quarterly/seasonal maintenance tasks

Bi-annual/annual maintenance tasks
The best way to set up your hotel maintenance program is to organize tasks by the following criteria:
Task frequency (daily, monthly, annually, etc.)

Location on the property

Asset
Hotel areas that need maintenance
Hotels come in many different shapes and sizes. All areas of the property will need maintenance at some point, whether it is a 20-room motel or a mega-resort with thousands of rooms. 
Outside of guest rooms, here are some additional areas of a hotel resort that may need maintenance:
Gyms

Full-service spas

Restaurants

Golf courses

Casinos

Theaters
This is not an exhaustive list, as every hotel or resort is different. Consider the unique needs of your facility when creating your own maintenance checklist template.
Building Maintenance Checklist
Use this helpful template as a starting point for your building maintenance program.
Daily PM Checks
No matter the size of your establishment, there will be tasks you need to complete each day to ensure your guests have the best experience possible while staying at your hotel. 
Guest room inspection checklist
As a maintenance manager, you want to create an SOP for guest room checks that might include things like:
Lighting

: Ensure that all lights are working properly; replace lightbulbs if needed

HVAC unit/thermostat:

Ensure proper functioning; change filters if needed

Plumbing:

Check for drain clogs in bathtubs, bathroom, and kitchen sinks

Furniture

: Inspect for damage; ensure all furniture is functional and safe for use

Fixtures

: Inspect for damage; ensure faucets have adequate caulking, tile grout is secured, towel racks are appropriately secured, etc.

Appliances:

Ensure kitchen and laundry appliances are working properly (if applicable)
Hotel housekeeping teams will have their own cleaning checklist to change linens, trash bins, and general cleanliness.
Amenities and guest common areas 
Landscaping and grounds:
Pool grounds

: Inspect tiles, rocks, plants, and decorative pieces

BBQs and fire pits

: Inspect for functionality and safety

Golf course

: General lawn care and golf course maintenance tasks
Pools and jacuzzis:
Chlorine and pH levels

: Measure chlorine and acid levels in pools; treat water if necessary

Pump room

: Ensure all equipment in the pool pump room is running properly
Industrial kitchen:
Freezers:

Clean and monitor temperature

Stoves

: Clean gas burners, clean extractor hood
Garden and outdoor spaces:
Garden:

Prune plants

Lawn:

Mow lawn, clean irrigations sprinklers, and filters
Gym: 
Ensure all equipment is checked for wear and tear and operational faults, and clean and disinfect all workout surfaces
Building Systems PMs
Fire system: 
Ensure fire riser valve locks are on
HVAC system: 
Perform meter readings

Clean HVAC air filters, air intakes, blower motors, compressors, and exhaust fans

Test and run all safety controls.

Inspect compressed air lines

Monitor oil levels and replace air compressor pumps as necessary 
Boilers and chillers: 
Perform meter readings

Measure water temperature 

Check the water level indicator 

Measure pressure with a manometer

Check general operation: Noise, vibrations, voltage indicator light, first flame indicator light, second flame indicator light, hour meter

Check for steam or water leaks

Check safety valves 
Electrical:
Regularly inspect lighting fixtures and systems in the facility
Safety and Emergency: 
Ensure safety labels and signs are clearly readable and visible.

Inspect fall protection harnesses and seat belts on exterior sanitation swings.

Check 
Security: 
Check doors for proper operation and make sure exits are not obstructed 

Insect door locks and closures
Plumbing: 
Check condition and operation of toilets and showers

Check and register hot water temperature in accumulators 

Analyze free chlorine levels in network points

Discharge water at the points of least flor, including public bathrooms, utility rooms, and unoccupied rooms

Purge water tanks

Clean water filters

Check and register temperature at the endpoints
Facilities PMs
Safety and emergency:
Look for broken windows, doors, and railings

Check trees to ensure no branches are about to fall
Security:
Check wall, floor, and ceiling paint for discoloration or chipping

Ensure wallpaper, carpeting, and floorboards have no cracks or signs of excessive wear

Inspect door closures, brackets, frames, and closures for cracks and fungus

Check for pest or insect infestation and bird nests on top of clocks and wall mounts

Look for signs of moss, algae, or other plant growth on railings, sills, and room corners
Plumbing:
Look for evidence of water leakage or seepage 

Clean toilets, bathrooms, swimming pools, and other public waterworks

Sanitize sinks, toilet bowls, urinals, and various latrine elements 
Exterior:
Check for plants on the building and foundation

Check storm drains

Examine the condition of the sidewalk, driveway, and parking lot

Check trees to ensure no branches are about to fall

Check that area around trash bins is clean

Examine the condition of any fencing

Check the exterior paint for weather damage, dust, and bird stains.
Roof: 
Clean drains and gutters, test downspouts and drains, flush spouts/drains with water
Make sure gutters are anchored

Inspect stack and all roof penetrations

Remove plant life growing on the roof

Clean any broken glass or other debris
Equipment PMs
Industrial laundry: 
Clean the dryer's filters

Check product level in canisters

Check the rubbers and other signs of wear

Check for leaks

Clean machine drum and laundry area 
Security:
Check all motorized machinery for rust, friction wear, material reduction, and/or micro-breakage

Examine rotary and hand-held winding and attachment ports for wear
The Essential Guide to CMMS
Download this helpful guide to everything a CMMS has to offer.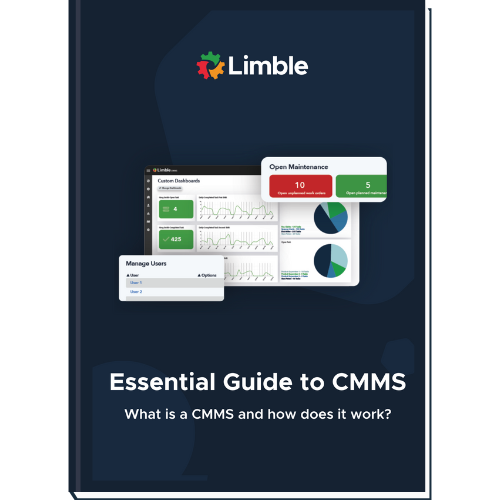 Seasonal/quarterly PM checks
As weather changes throughout the year, so do maintenance tasks. See the list below for tasks that should be performed quarterly or seasonally.
Amenities and guest common areas 
Industrial kitchen: 
Freezers:

check anti-frost system and remove excess ice, check coolant gas levels

Structures and equipment:

check sealing rubbers and silicone condition
Pools and jacuzzis:
Gym:
Electrical:

perform overhaul and recalibrate to factory values

Equipment:

inspect for signs of wear, verify safety and accuracy, and lubricate 
Garden and outdoor spaces:
Lawn:

measure pH and fertilize as needed
Building Systems PMs
Fire system:
Perform unannounced fire alarm drills  

Replace batteries in carbon monoxide and smoke detectors, test instruments, and flashlights

Test and inspect fire suppression system
HVAC system: 
Replace air filters

Preventative maintenance for chillers and water towers (performed by a vendor)

Inspect condenser motor bearings

Inspect condenser coil, air intake, and discharge

Check all refrigerant piping and insulation

Secure loose panels and duct connectors.

Check the operation of the exterior unit
Safety and Emergency:
Examine inventory and procure first aid kits, defibrillators (AEDs), fire extinguishers, respirators, and other safety equipment as needed

Unwind and check elevator cables and attachments for breakage
Security: 
Check the interior, exterior, exit, and peripheral area lighting for voltage fluctuation or wiring damage

Check all heating and cooling elements for rust and temperature damage.

Unwind and check elevator cables and attachments for breakage.

Preemptively replace any equipment piece approaching the end of its lifecycle.
Plumbing: 
Inspect plumbing according to a regular schedule

Investigate any leaks or unusual noises

Lubricate bearings 

Inspect couplings and check for leaks

Check the function of sump and sewage ejection pumps

Lubricate exposed pumps according to schedule 
Clean and calibrate control devices 

Check the tanks and piping purgers

Descale showers and strainers, and disinfect with a neutral pH product

Disinfect waterfalls, swan nozzles, ornamental fountains, and similar

Analyze domestic hot water (tanks/rooms)
Facilities PMs
Parking lot: 
Weather-appropriate treatments (like snow plowing and salt in the winter)
Plumbing: 
Empty out and refill fountains and other decorative installations

Replace rusted pipes and exterior fittings
Security:
Replace damaged windowsills, mirror frames, and other glass holders
Equipment PMs
Back-up generator:
Clean and inspect the general condition

Check the oil level and pressure

Check the alarms

Perform lamp test

Check battery charging voltage

Check resistance temperature 

Check the time needed to be up and running

Check fuel level

Run a test without load

Check frequencies

Check oil pressure and water temperature
Industrial laundry:
Check for leaks

Check and clean dosers

Clean the calendar machine

Lubricate mechanical components 

Check operation of laundry boilers

Check plumbing to prevent effluent from overflowing

Check drainage system, including protection and non-return valves
Electrical: 
Inspect fluid pumps for incorrect power output

Check mobile machinery such as powered trolleys, lifts, and carts for mechanical malfunctions

Run benchmarks on mobile machinery as per standards 

Replace faulty wiring and reset output settings
Bi-annual/annual PM checks
Some of the most important tasks in your maintenance schedule can also be the hardest to keep track of because they only happen once or twice a year.
Amenities and guest common areas 
Industrial kitchen: 
Scales:

calibrate 

Safety devices:

check every safety device

Structures and equipment:

check metal structures for corrosion and oxidation
Pools and jacuzzis:
Pool:

clean and check the operation of the pump, pressure gauges, turbine, and filters
Garden and outdoor spaces:
Lawn:

check irrigation system controller and pump

Seating:

check pergolas, benches, swings, and similar
Building Systems PMs
Fire system:
Fire extinguishers

: inspected and replaced by a vendor

Fire system certification

: performed annually by a vendor

ANSUL certification

: commercial kitchen fire system inspection, performed by a vendor
Boilers and chillers: 
Test the operation of condenser fans

Check the thermal insulation of the evaporator

Check oil levels in the compressors 

Measure the consumption of condenser compressors and fans

Check for air bubbles in the liquid sight glass

Check differential pressure in compressor oil pumps

Clean and inspect the condenser

Check operation of the flow switches

Check pressure gauges and thermometers

Retighten electrical and mechanical components as needed

Check the protection terminals

Analyze oil acidity 

Clean the electrical panel and check the electrical installation 

Check the structure for corrosion 
Elevators:
Must be inspected and recertified annually. This specialized service is generally performed by a vendor.
Electrical:
Check main switch hubs for each floor and conclude the inspection with the power supply hub for the facility.

Clean and check transformer station

Measure consumption

Measure resistance of ground electrodes
Plumbing: 
Check the condition of the pipes

Clean the installation

Analyze domestic cold water (tanks/rooms)

Replace AQS aluminum anodes

Replace AFS aluminum anodes

Replace AQS titanium anodes 
Solar panels:
Check the temperature and pressure of the primary

Check cover and housing for dirt, deformation, condensation, or other anomalies

Check joints for deformations, degradations, or cracks

Check the structure for corrosion and oxidation

Clean the purger and collector cover

Check safety valve

Retighten case screws

Clean the purger

Check liquid level

Check the expansion tank pressure
Facilities PMs
Plumbing: 
Replace batteries for self-cleaning and misting mechanisms 
Equipment PMs
Backup generator:
Lubricate hinges

Check valve clearances

Retighten terminals on the alternator and circuit breaker 

Perform general cleaning

Retighten engine and alternator supports

Replace oil and oil filters according to manufacturers' recommendations

Replace fuel filter according to manufacturers' recommendations 
Industrial laundry: 
Check the steam and hot water pipes insulation

Check the calendar machine rollers and paraffin the cradle

Check thermostat, stopwatch timers, and machine's water intake

Check electrical system, including circuit breakers, fuses, thermal relays, and signaling
It pays to be proactive
It pays to be proactive and keep up with general maintenance in your hotel to keep systems running smoothly for longer.
Get your systems running more smoothly by contacting Limble today. Want to test Limble out for yourself? 
Try our self-demo (a simulated environment where you can play around with and test Limble's features)