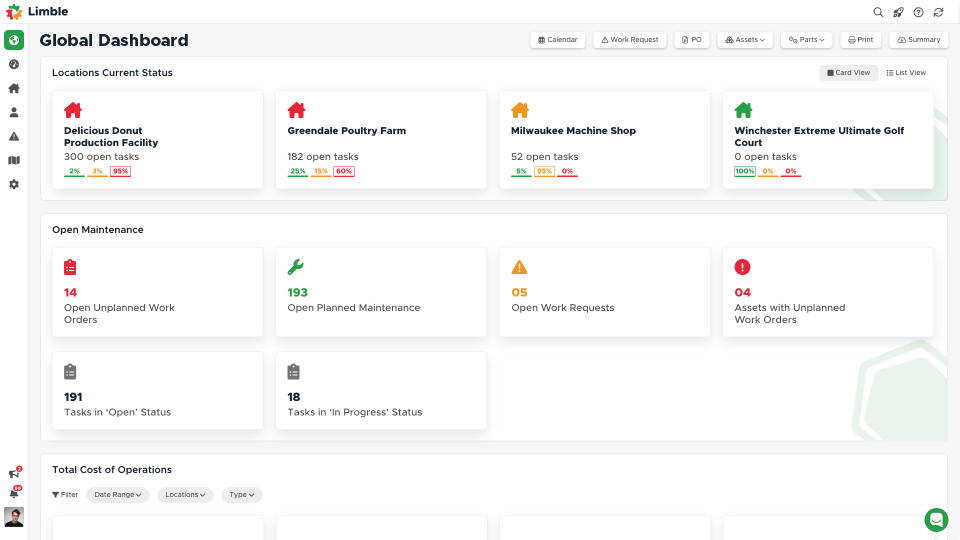 TRUSTED BY 50,000+ PROFESSIONALS AROUND THE WORLD





TRUSTED BY 50,000+ PROFESSIONALS AROUND THE WORLD
All-in-one CMMS for all your Maintenance Needs
What is CMMS software?
CMMS (Computerized Maintenance Management System) software helps businesses manage, automate, and streamline all of their maintenance operations. Learn more about CMMS.
Who uses CMMS software?
CMMS software is used by anyone who manages maintenance — facility managers, operations managers, and asset managers, and more — to manage assets, schedule maintenance, and ensure safety. It is widely employed in industries like manufacturing, education, government, food & beverage, and much more to maintain infrastructure and manage resources effectively.
Is CMMS same as ERP?
Enterprise Resource Planning (ERP) is a comprehensive software solution streamlining cross-departmental operations with specific modules, while CMMS is a specialized tool focusing on maintenance management with highly customizable features. Businesses can choose to enhance their ERP by integrating it with a CMMS.
Is Limble Mobile CMMS app user friendly?
Limble is consistently rated Easiest-to-Use CMMS on review sites like G2, Capterra, and Software Advice. And our customers agree. With our mobile CMMS app, teams experience 30%+ better productivity, on average, requiring little to no training or ramp-up time. Our CMMS app can travel with your team, no matter where they go! Visit our App Store or Google Play for more information.
Can I connect to other systems?
Limble provides seamless, pre-built CMMS Integrations with the most widely used software systems. That means no help from a developer or your IT team is required. Learn more about our integrations.
How secure is the Limble CMMS platform?
Related Content
Explore our blog for insightful articles, personal reflections and ideas that inspire action on the topics you care about.