FREE DOWNLOAD
CMMS Buyer's Guide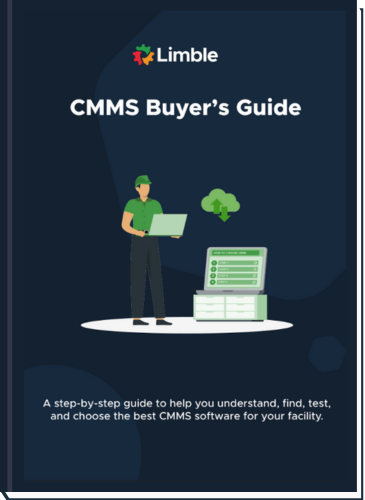 CMMS overview and benefits

Key considerations for choosing your CMMS

Step-by-step plan for research and selection

All the guidance you need to choose the best CMMS for your organization
Why download our CMMS buyer's guide?
Considering a CMMS for your organization? Our buyer's guide provides a comprehensive overview and details the benefits of a CMMS. With key considerations for choosing the right system, a step-by-step plan for research and selection, and all the guidance you need, this essential resource will enable you to choose the best CMMS tailored to your organization's needs.
Ditch pen & paper for CMMS software
Ditching pen and paper for a CMMS (Computerized Maintenance Management System) is a step towards modernization and efficiency. Traditional methods are time-consuming and prone to errors, while CMMS software offers:
Streamlined processes
Real-time updates
Precise tracking
Enhanced productivity
Reduced maintenance costs
Improved overall operational control
Informed decisions
Competitive edge
A video is worth a million words
Watch how others have successfully transformed their operations with Limble's CMMS.
Related Content
Explore our blog for insightful articles, personal reflections and ideas that inspire action on the topics you care about.