152 Results
You searched for | Limble
Whether you're a golfing enthusiast or not, there's something undeniably relaxing about gazing across the vast expanse of well-mowed lawns and lush-looking greenery. But have you ever stopped to wonder how much work goes into golf course maintenance and how […]
May 5 2021
Visual inspection is a very common technique used by maintenance professionals in physical asset management, as well as the last step in the production line of different goods. While engineers are constantly finding new ways to automate widely used repetitive […]
May 3 2021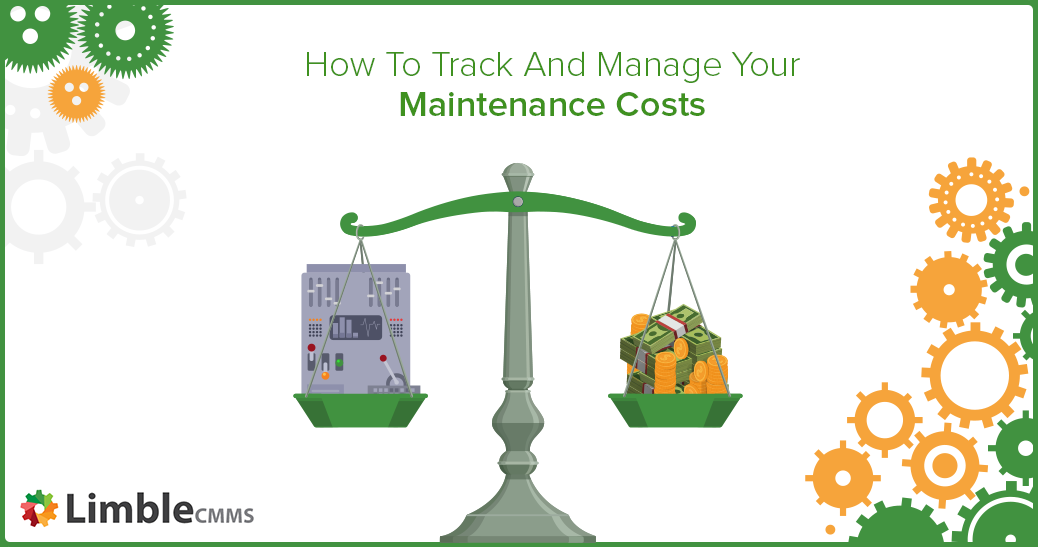 High maintenance costs of physical assets can be detrimental to business success. They inflate your operational costs and thin out your profit margins. However, you can't do business without properly working equipment. The only solution is to figure out how […]
April 28 2021
Maintenance supervisors are an essential part of every bigger maintenance department. The work they do helps to ensure business continuity and minimize the usual operational headaches associated with managing day-to-day maintenance operations. Below, we're going to take a look at […]
April 26 2021
Repair and maintenance are two very important terms in the asset management space.  Whether we are talking about commercial airplanes, the fleets on the road, big manufacturing equipment, or that small property in the suburbs you rent out, maintenance and […]
April 19 2021
Root cause analysis is the process of finding the basic underlying cause for an effect we observe or experience. In the context of failure analysis, RCA is used for finding the root cause of frequent machine malfunctions or a big […]
April 14 2021
A great maintenance department is a cohesive unit of staff with different technical skills. As the working environment gets more complex, maintenance engineer is becoming an increasingly important position to fill. Whether you are interested in this as a career […]
March 25 2021
A lot has changed throughout 2020. Depending on their respective industries, maintenance departments had to face very different challenges. As we now have a sizable audience, we decided to run a survey to evaluate the current landscape of the maintenance […]
March 11 2021
Hear what
Limble CMMS customers

have to say...




>
<
Jan 30

Great for smaller or larger facilities

"We haven't fully integrated Limble yet but we are already seeing improvements in our efficiency. As we fully integrate Limble we expect to see more benefits and increase our response and completion times. The customer support has been outstanding. The Limble team is very quick to respond to any questions and they are very open to suggestions."

Nov 10

Limble has completed changed the way we do maintenance

"Limble is amazing. It has revolutionized the way we handle repairs and the upkeep of our assets and facilities. We not only can keep track of work that has been done on each asset, but we are also able to track costs associated with the asset itself."

Jul 10

Great user friendly product

"Love the fact that the product can be used on my phone, tablet, and laptop. It also has made several updates to make an even better product."

Mar 6

A very simple and elegant CMMS system

"If you've had prior experience with CMMS systems, Limble is very intuitive. The ability to view and use the software on multiple platforms is very advantageous. I was able to become proficient and launched the system after only 2 weeks. Support from Limble is fantastic - very prompt and they work well with you to truly understand your questions."

I'm amazed with the functionality & customer service

"Executive summary software produces to give me a snapshot of where each contact center is at in preventative maintenance on critical building assets."

Jan 1

Limble CMMS is a great product and is very intuitive

"This CMMS checks many boxes for what we were looking for. Flexible. Mobile App for in the field use. Cost-Effective. Reporting. Great Dashboard. Great Support. Cloud Based. Cost-Effective."

Nov 07

Very easy to use, functionality is great

"I can track my inventory and it sends me emails when I'm running low on an item. Also that I can track how much time I'm spending on certain jobs over an extended period of time."

Sept 17

Great Product, Even better support!

"I started using Limble after trying out many other off the shelf CMMS software and I quickly fell in love with the ease of use, intuitiveness yet the power this tool provided me and my team. The ability to see automatically generated and customized reports meant that I could choose whether I wanted to see things at a micro level or a macro one, or both of them together."

Nov 8

A must for any maintenance department

"The thing that I loved the most right from the start was the ease of use of the Limble software. The customization options available when setting up PM's are great. I love the flexibility it gives to tailor the PM to exactly what your needs are."

Jan 18

Limble is the best thing to happen to this company

"Limble does such a good job at keeping track of what's been done and letting me know when and what I need to do next."

Jan 6th

It takes me about 10 seconds.

"Limble made my job easier pretty much right off the bat. Now I create Work Orders on the fly. It takes me about 10 seconds."

Nov 08

Very well written software. Easy to use.

"The support is fantastic. The guys who support this software even email you to check in from time to time. If you have any issues you can call directly, and get instant help!"