146 Results
You searched for | Page 2 of 15 | Limble
Routine maintenance is a must for any organization that has assets such as machinery, fleet vehicles, instruments, or others. Investing in the upkeep of these physical assets increases their life span, improves operations workflow, and has a significant impact on […]
January 15 2021
If you are looking to build an effective maintenance strategy, or to improve an existing one, the first step is understanding the different types of maintenance approaches you can leverage. There are multiple techniques, methods, and tools used to streamline […]
January 15 2021
Trying to get away from the chaotic scene that comes with frequent reactive maintenance? That is a smart approach. Having the maintenance team continually having to respond to breakdowns can have a severe impact on the organization's productivity and bottom […]
January 15 2021
Tired of dealing with asset maintenance crisis and the high costs associated with it? If so, it might be time to shift the focus of your asset management strategy and invest in a proactive maintenance program. A well-structured proactive maintenance plan […]
January 15 2021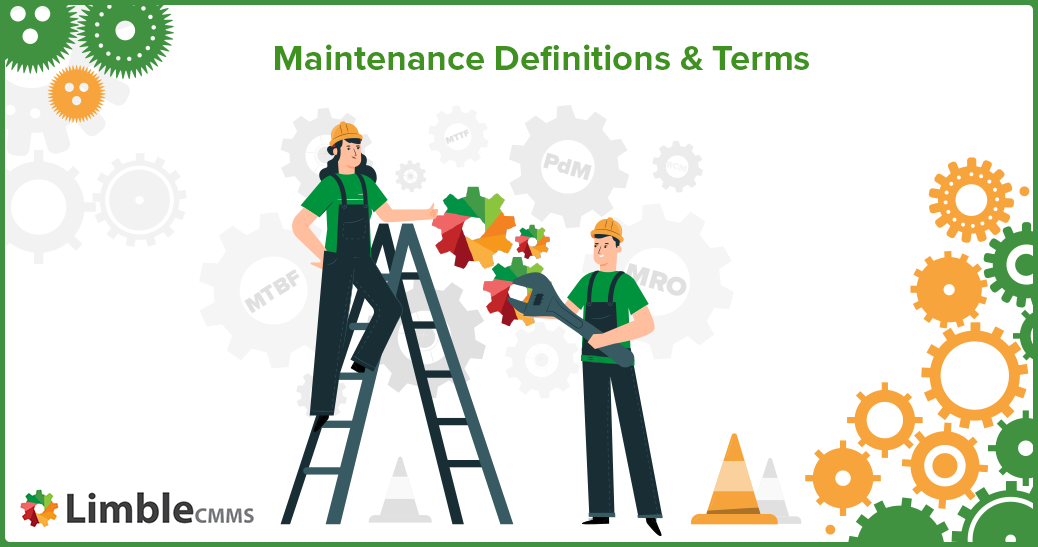 It is important if you're in the maintenance industry to know the general terms such as Preventative, predictive, routine, and proactive maintenance is and why they are used. You can find some guides and links to a variety of definitions […]
January 15 2021
Looking for a predictive maintenance program template to model your internal performance processes after? Reducing the chances of an operational and electrical equipment failure is an integral part of solid maintenance management. Otherwise, not only do you run the risk of […]
January 15 2021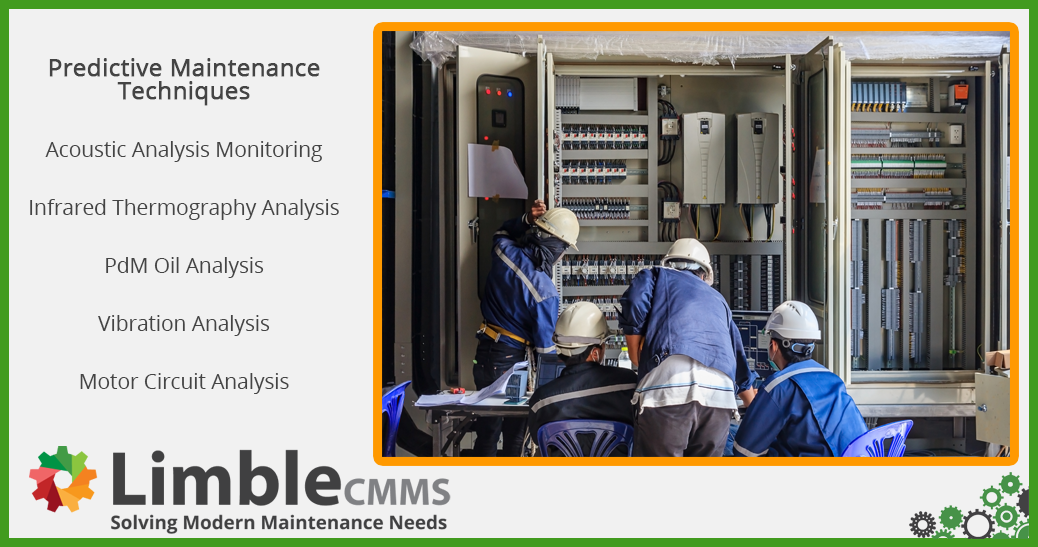 If you are interested in implementing an effective PdM strategy you must learn about the main predictive maintenance techniques in order to choose the best ones for your assets. The PdM techniques and tools to be used will depend on […]
January 15 2021
Looking for the best predictive maintenance training courses to help you grow as a maintenance manager? Continuous learning is key when it comes to effectively managing PdM technologies. With new maintenance techniques, regulations, and tools, being developed continuously, maintenance professionals […]
January 15 2021
Hear what
Limble CMMS customers

have to say...




>
<
Mar 6

A very simple and elegant CMMS system

"If you've had prior experience with CMMS systems, Limble is very intuitive. The ability to view and use the software on multiple platforms is very advantageous. I was able to become proficient and launched the system after only 2 weeks. Support from Limble is fantastic - very prompt and they work well with you to truly understand your questions."

Nov 07

Very easy to use, functionality is great

"I can track my inventory and it sends me emails when I'm running low on an item. Also that I can track how much time I'm spending on certain jobs over an extended period of time."

I'm amazed with the functionality & customer service

"Executive summary software produces to give me a snapshot of where each contact center is at in preventative maintenance on critical building assets."

Jan 30

Perfect for my business

"I run a coffee equipment service company and Limble is great for everything we do. We can store all of our assets and equipment and access it easily with a comprehensive list of all the work done on the equipment. Limble is by far the best CMMS on the market and I wouldn't dream of using anything else."

Jan 1

Limble CMMS is a great product and is very intuitive

"This CMMS checks many boxes for what we were looking for. Flexible. Mobile App for in the field use. Cost-Effective. Reporting. Great Dashboard. Great Support. Cloud Based. Cost-Effective."

Jan 6th

It takes me about 10 seconds.

"Limble made my job easier pretty much right off the bat. Now I create Work Orders on the fly. It takes me about 10 seconds."

Nov 10

Limble has completed changed the way we do maintenance

"Limble is amazing. It has revolutionized the way we handle repairs and the upkeep of our assets and facilities. We not only can keep track of work that has been done on each asset, but we are also able to track costs associated with the asset itself."

Jan 04

Best value for money CMMS

"Limble has all the features essential to maintenance management. It is very easy to use. Limble can connect with wireless sensors for Condition Based Maintenance. We are in Thailand, and Limble also supports the Thai language. Importantly, their customer support is fantastic almost 24/7. They reply within 10 minutes anytime. I am sure that Limble will really help your operations."

Dec 19

Very easy to use, access

"I like the price, the fact I can see it on my phone or the computer. I like that it is internet-based."

Dec 19

Over all very good

"Nice layout and easy to use. Email alerts are very useful, and the comparison between planned and unplanned is very helpful"

Dec 03

It just works

"Honestly - the customer support has been fabulous. We had a minor feature request that was deployed within 24 hours - which is unheard of. Even better when you consider our business is located in a completely different time zone (somewhere in Australia). Limble is quite intuitive and I love the ability to have assets nested within each other."

Jan 18

Limble is the best thing to happen to this company

"Limble does such a good job at keeping track of what's been done and letting me know when and what I need to do next."