177 Results
You searched for | Page 3 of 18 | Limble
Sync SAP into Limble's Assets inventory Using our SAP Integration we again make lives easier by helping meet the needs of the organization.  Now ERPs working with our CMMS is a great way to keep up on maintenance tasks while […]
May 21 2021
Automate your QuickBooks Online Invoicing workflows with Limble CMMS We've added the ability for Limble CMMS to integrate into QuickBooks Online to automate labor and invoicing workflows. Limble gives you full control over what fields get synced with a variety […]
May 20 2021
At its core, maintenance management is about the hundreds of small tasks that need to be performed to keep assets in good operating condition. For organizations with a substantial asset portfolio, managing equipment maintenance is a job for an organized […]
May 18 2021
Many techniques can be used to find the root causes of asset failures and other important events we want to analyze. Fault tree analysis is one of those techniques and it is being utilized by many different companies to improve […]
May 13 2021
What does it mean to be truly efficient? A manufacturer might define it as producing the most product at the lowest possible cost. But production has many limiting factors like input material, asset performance, labor efficiency, and product quality. Productive […]
May 6 2021
Whether you're a golfing enthusiast or not, there's something undeniably relaxing about gazing across the vast expanse of well-mowed lawns and lush-looking greenery. But have you ever stopped to wonder how much work goes into golf course maintenance and how […]
May 5 2021
Visual inspection is a very common technique used by maintenance professionals in physical asset management, as well as the last step in the production line of different goods. While engineers are constantly finding new ways to automate widely used repetitive […]
May 3 2021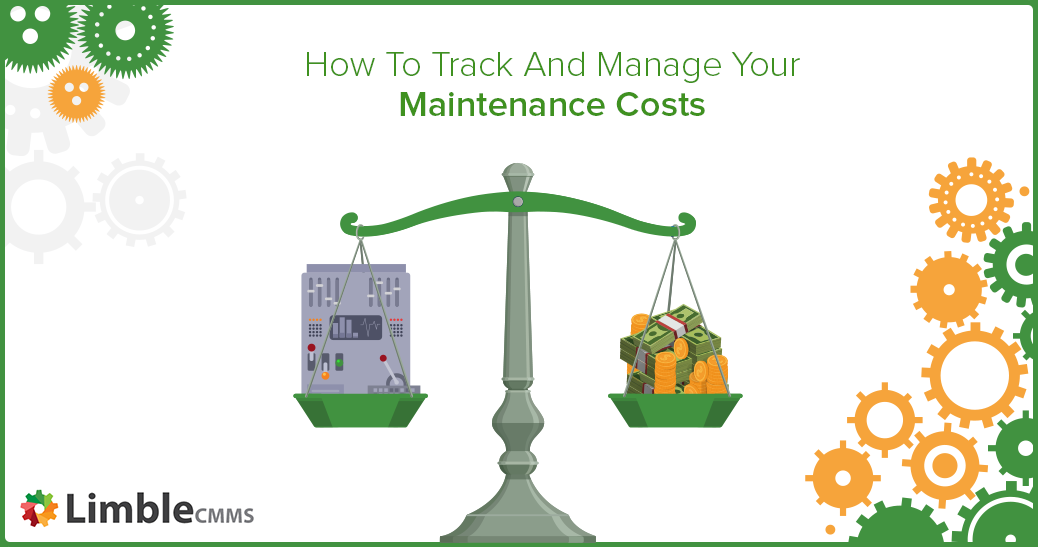 High maintenance costs of physical assets can be detrimental to business success. They inflate your operational costs and thin out your profit margins. However, you can't do business without properly working equipment. The only solution is to figure out how […]
April 28 2021
Maintenance supervisors are an essential part of every bigger maintenance department. The work they do helps to ensure business continuity and minimize the usual operational headaches associated with managing day-to-day maintenance operations. Below, we're going to take a look at […]
April 26 2021
Repair and maintenance are two very important terms in the asset management space.  Whether we are talking about commercial airplanes, the fleets on the road, big manufacturing equipment, or that small property in the suburbs you rent out, maintenance and […]
April 19 2021
Limble
Ranked #1

by maintenance experts in the field



>
<
Jan 18

Limble is the best thing to happen to this company

"Limble does such a good job at keeping track of what's been done and letting me know when and what I need to do next."

Mar 6

A very simple and elegant CMMS system

"If you've had prior experience with CMMS systems, Limble is very intuitive. The ability to view and use the software on multiple platforms is very advantageous. I was able to become proficient and launched the system after only 2 weeks. Support from Limble is fantastic - very prompt and they work well with you to truly understand your questions."

Dec 19

Over all very good

"Nice layout and easy to use. Email alerts are very useful, and the comparison between planned and unplanned is very helpful"

Nov 10

Limble has completed changed the way we do maintenance

"Limble is amazing. It has revolutionized the way we handle repairs and the upkeep of our assets and facilities. We not only can keep track of work that has been done on each asset, but we are also able to track costs associated with the asset itself."

I'm amazed with the functionality & customer service

"Executive summary software produces to give me a snapshot of where each contact center is at in preventative maintenance on critical building assets."

Nov 08

Very well written software. Easy to use.

"The support is fantastic. The guys who support this software even email you to check in from time to time. If you have any issues you can call directly, and get instant help!"