192 Results
You searched for | Page 17 of 20 | Limble
Anyone who is serious about equipment maintenance is constantly on the lookout on how to improve it. There is a straightforward thing right in front of your nose, and that is rarely used to its full potential – an equipment […]
July 5 2019
OEE (overall equipment effectiveness) is one of the best measurements you can use to optimize production processes. When talking about production at scale, minor improvements can give a significant boost to your bottom line. That is especially evident in the […]
June 6 2019
On this blog, we talked many times about the benefits of proactive asset management. Today, we take a hard look at corrective maintenance and how it can help deal with actual and potential failures. We will discuss what is corrective […]
April 25 2019
If someone was trying to convince you NOT to start a predictive maintenance program, they would probably tell you things like: "It is just too expensive to implement; it is way too complicated; you don't need it…" And while those […]
April 3 2019
Preventative maintenance is a popular maintenance strategy because it brings many benefits while, at the same time, it isn't incredibly hard or expensive to implement. That being said, preventive maintenance does have its downsides. One of the most cited objections […]
March 4 2019
As the fast-paced Fourth Industrial Revolution dawns, the effective maintenance and management of a facility are becoming increasingly important. Buildings are getting smarter; technology is getting more sophisticated, which needs to be managed effectively to avoid business disruption and effectively […]
February 19 2019
Over the last couple of years, you've probably seen terms like Industry 4.0, big data, machine learning, and Industry of Things jumping out from every other article. But do you know what their common denominator is? For maintenance professionals, the […]
February 6 2019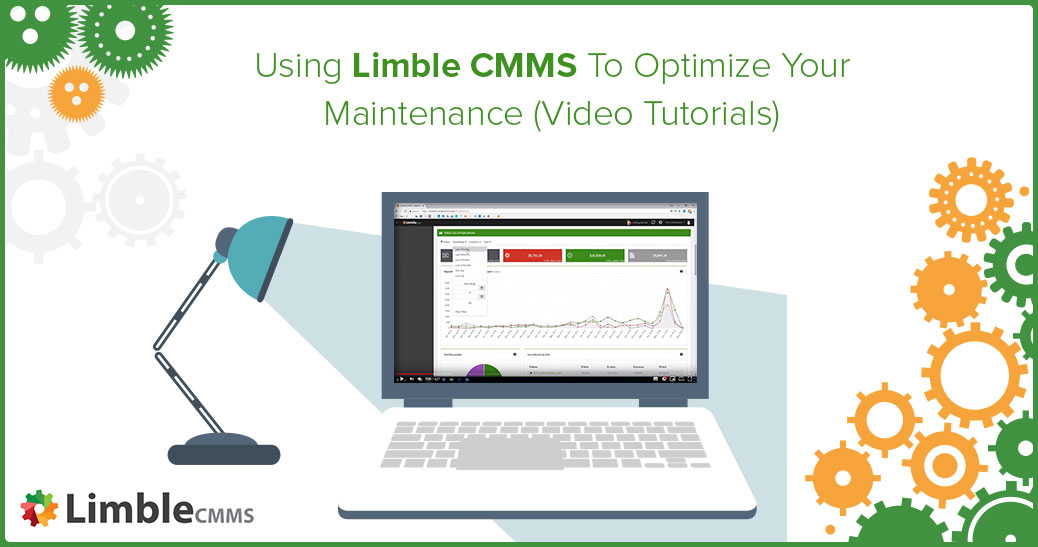 For better or worse, we operate in a capitalistic environment that forces us to always look for a competitive edge that will help us stay relevant in the market. For many businesses, implementing a CMMS is one way to acquire […]
January 3 2019
While there are a lot of different types of maintenance strategies out there, most discussions about which method you should implement come down to comparing reactive vs. preventive vs. predictive maintenance. If you are or were a part of this […]
December 4 2018
Limble
Ranked #1

by maintenance experts in the field



>
<
Sept 6

The best value available in CMMS Software

"This software is very easy to use. All CMMS suppliers say that, but I found this one to be exactly that. This software, in my opinion, is the best value out there in the CMMS world. My team of maintenance techs got on board quickly and loves the app. Anytime you can get 8 of 8 maintenance techs to get on board, you have a winner."

Aug 07

Wow. You guys are amazing...

"Wow. You guys are amazing... your software really one-up's the competition. I've found several with some of the functionality, but much clunkier designs. I reviewed 16 CMMS packages, and yours was an easy choice. Thank you again. Well done."

Jan 30

Manufacturing

"Great experience. Solved our obvious PM tracking issues but also addressing our SHE&S requirements (safety audit task tracking), Environmental checks are being logged, Corporate Audit items tracked"

Jan 04

Best value for money CMMS

"Limble has all the features essential to maintenance management. It is very easy to use. Limble can connect with wireless sensors for Condition Based Maintenance. We are in Thailand, and Limble also supports the Thai language. Importantly, their customer support is fantastic almost 24/7. They reply within 10 minutes anytime. I am sure that Limble will really help your operations."

Aug 09

Great time saver

"On average, [Limble] saves me an hour to two hours a day, depending on the workload. The biggest thing for me is being able to do things on my phone, on the fly."

Mar 6

A very simple and elegant CMMS system

"If you've had prior experience with CMMS systems, Limble is very intuitive. The ability to view and use the software on multiple platforms is very advantageous. I was able to become proficient and launched the system after only 2 weeks. Support from Limble is fantastic - very prompt and they work well with you to truly understand your questions."