146 Results
You searched for | Page 15 of 15 | Limble
Even though it may not seem so important when all your equipment is in proper working order, keeping up with regular maintenance is a mission-critical process. If you barely notice the benefits of preventative maintenance, you're either doing it right, […]
September 8 2017
A CMMS, a.k.a Computerized Maintenance Management System is a software program that, in a nutshell, streamlines and automates a company's maintenance processes. CMMS solutions came about in the '80s when managers and crew were sick of the chaos caused by […]
September 1 2017
[ninja_form id=6]
August 11 2017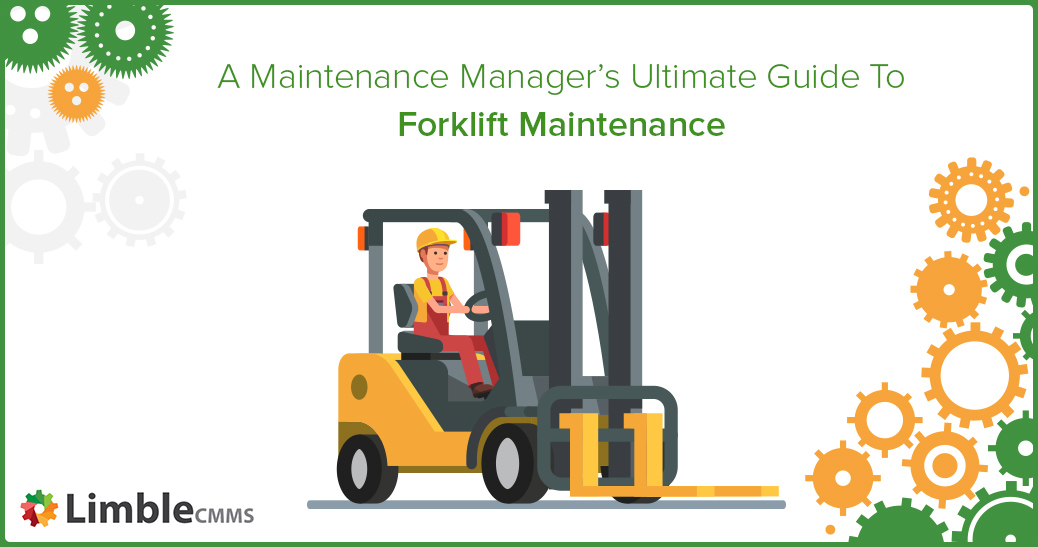 Did you know that some corporate managers value forklift downtime cost at thousands of dollars per minute? That's right, not per hour – per minute! Proper forklift maintenance can help prevent such costly downtime. Toyota, a major provider, estimates downtime […]
August 11 2017
[ninja_form id=5]
August 11 2017
If you're currently relying solely on reactive maintenance, then your company is probably wasting tens to hundreds of thousands of dollars every year due to a lack of a consistent preventive maintenance plan. The good news is that starting a […]
August 1 2017
Hear what
Limble CMMS customers

have to say...




>
<
Jan 04

Best value for money CMMS

"Limble has all the features essential to maintenance management. It is very easy to use. Limble can connect with wireless sensors for Condition Based Maintenance. We are in Thailand, and Limble also supports the Thai language. Importantly, their customer support is fantastic almost 24/7. They reply within 10 minutes anytime. I am sure that Limble will really help your operations."

Sept 17

Great Product, Even better support!

"I started using Limble after trying out many other off the shelf CMMS software and I quickly fell in love with the ease of use, intuitiveness yet the power this tool provided me and my team. The ability to see automatically generated and customized reports meant that I could choose whether I wanted to see things at a micro level or a macro one, or both of them together."

Aug 07

Wow. You guys are amazing...

"Wow. You guys are amazing... your software really one-up's the competition. I've found several with some of the functionality, but much clunkier designs. I reviewed 16 CMMS packages, and yours was an easy choice. Thank you again. Well done."

Dec 03

It just works

"Honestly - the customer support has been fabulous. We had a minor feature request that was deployed within 24 hours - which is unheard of. Even better when you consider our business is located in a completely different time zone (somewhere in Australia). Limble is quite intuitive and I love the ability to have assets nested within each other."

Nov 10

Limble has completed changed the way we do maintenance

"Limble is amazing. It has revolutionized the way we handle repairs and the upkeep of our assets and facilities. We not only can keep track of work that has been done on each asset, but we are also able to track costs associated with the asset itself."

Nov 08

Very well written software. Easy to use.

"The support is fantastic. The guys who support this software even email you to check in from time to time. If you have any issues you can call directly, and get instant help!"

Mar 6

A very simple and elegant CMMS system

"If you've had prior experience with CMMS systems, Limble is very intuitive. The ability to view and use the software on multiple platforms is very advantageous. I was able to become proficient and launched the system after only 2 weeks. Support from Limble is fantastic - very prompt and they work well with you to truly understand your questions."

Jan 1

Limble CMMS is a great product and is very intuitive

"This CMMS checks many boxes for what we were looking for. Flexible. Mobile App for in the field use. Cost-Effective. Reporting. Great Dashboard. Great Support. Cloud Based. Cost-Effective."

Nov 07

Very easy to use, functionality is great

"I can track my inventory and it sends me emails when I'm running low on an item. Also that I can track how much time I'm spending on certain jobs over an extended period of time."

Jan 28

Five star program

"This is one of the most easiest CMM Systems I have used. With unbelievable response times to questions. The Limble staff is very helpful. With this system, our equipment downtime has been cut by 20%."

Jan 11

Great product at a great price

"Terrific customer service, easy to use, and at a great value. Our old Maintenance software was very difficult to use and was very expensive."

Dec 19

Very easy to use, access

"I like the price, the fact I can see it on my phone or the computer. I like that it is internet-based."