Looking for the best predictive maintenance training courses to help you grow as a maintenance manager?
With new maintenance techniques, regulations, and tools, being developed continuously, maintenance professionals must be able to keep evolving along with the profession. If you want to remain competitive in the industry, you must continue to invest in education.
There are multiple ways to learn the best practices in predictive maintenance. Online courses tend to be the preferred approach. That's because great courses have the power of taking you from one career level to the other in a short period of time. What's more, some courses provide participants with a certificate of completion.
Whether you are an experienced maintenance manager or a new professional, enrolling in the right course will help you to grow in your maintenance career.
Best Predictive Maintenance Training Courses
Managing a predictive maintenance program requires a deep understanding of assets' lifecycle.
PdM roles involve many vital responsibilities, such as handling key machinery directly related to an organization's bottom line. Making critical decisions on a daily basis is part of PdM managers' role.
Considering the level of responsibility involved in positions associated with predictive maintenance, it's crucial to invest in training — especially when taking into account the amount of data and technology tools involved in the job.
Let's go over a list of the best predictive maintenance training courses to understand which one is ideal for you.
CMMS Buyer's Guide
Learn the questions to ask and the features to look for during the CMMS selection process - and find the right CMMS for you.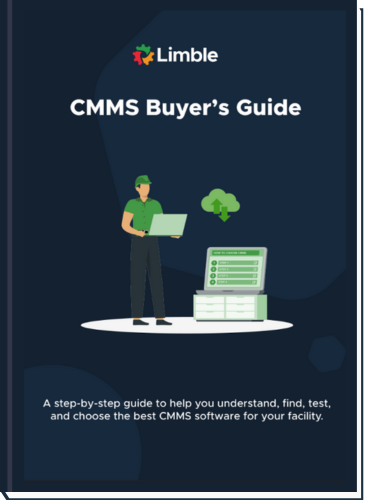 #1 Maintenance Manager HQ
Maintenance Manager HQ is a world-class development center for professionals in the maintenance management industry. Maintenance Manager HQ certification program provides individuals with the following topics:
The fundamentals of maintenance management
What are the best approaches to maintenance in different types of facilities
Predictive maintenance strategies, technologies, and tools
Data collection in a PdM program
How to leverage a CMMS to streamline asset management
How to set up a maintenance schedule with a proactive approach
How to ace maintenance management job interviews and land the best jobs.
The course features over 60 lectures delivered as short videos. The successful completion of the course awards you the Maintenance Manager HQ certificate, which you can showcase in your LinkedIn profile and add to your resume.
All course instructors are real-world maintenance leaders working in some of the top-performing companies in the world.
In addition to the course material, participants also receive access to one of the largest community of maintenance professionals in the world. The community is used as a channel to share experiences, ask questions, and make connections.
This training program is ideal for junior professionals who need a broad spectrum of knowledge in the maintenance field, with a focus on predictive maintenance.
#2 TPC Predictive Maintenance Training
The TPC Predictive Maintenance training is a two-day course instructor-led course available both virtually and in-person.
The course covers:
Individuals who complete TPC's predictive maintenance training will have all the necessary information necessary to decide which assets need condition monitoring, what tools are needed for each project, and how to measure the effectiveness of their decisions.
During this course, students are exposed to real-world case studies and access maintenance management strategies that have benefited other successful organizations.
This training course is available in-person across 11 different states in the US, and online for the entire world. The training institution also provides personalized training sessions at organizations' facilities when requested.
This course is best for individuals who already have experience in the maintenance field and want to specialize in predictive maintenance techniques.
#3 Lifecycle Institute — Predictive Maintenance Strategy
The Predictive Maintenance Strategy course, offered by the Lifecycle Institute focuses on establishing, administering, and maintaining results associated with a high-functioning PdM program.
This training course teaches the following topics:
Application of vibration analysis, thermography, tribology (oil analysis), ultrasonics, motor circuit analysis
How to recognize visual inspection as a component of a PdM program
How to draft a successful predictive maintenance strategy and use data to monitor results
How to control maintenance costs
This advanced course teaches how to manage predictive maintenance as a component of a larger asset management strategy to diagnose and prevent equipment failures.
During this three-day course, participants experience group activities and have access to case studies. They are also given the opportunity to practice how to communicate results to different stakeholders. By the end of the course, you will have outlined what a successful PdM program can look like at your organization.
This training program is designed for top-level maintenance managers who are directly responsible for structuring, implementing, and analyzing organizations' maintenance strategies.
What's the Right PdM Training Program for You?
If you are committed to your professional development and to the success of the organization that you are involved with, investing in knowledge will help you achieve your goals.
Make sure to choose the course considering your career goals and how much time and money you are willing to invest. Some courses offer stronger preparation on technical maintenance know-how while other courses are more focused on maintenance leadership.
There are also courses designed for industry newcomers. These are excellent for individuals who don't hold a bachelor's degree in a maintenance-related field and want to boost their resumes and knowledge base with a maintenance certification.
Regardless of where you are in your maintenance career, there's a course that can help you to take your career to the next level.
Do your research, and enjoy it!