177 Results
You searched for | Page 13 of 18 | Limble
What do you do when you want to make sure that a certain task is performed correctly and on time? You create a task, describe what needs to be done, assign it to a specific person, and place a due […]
August 11 2020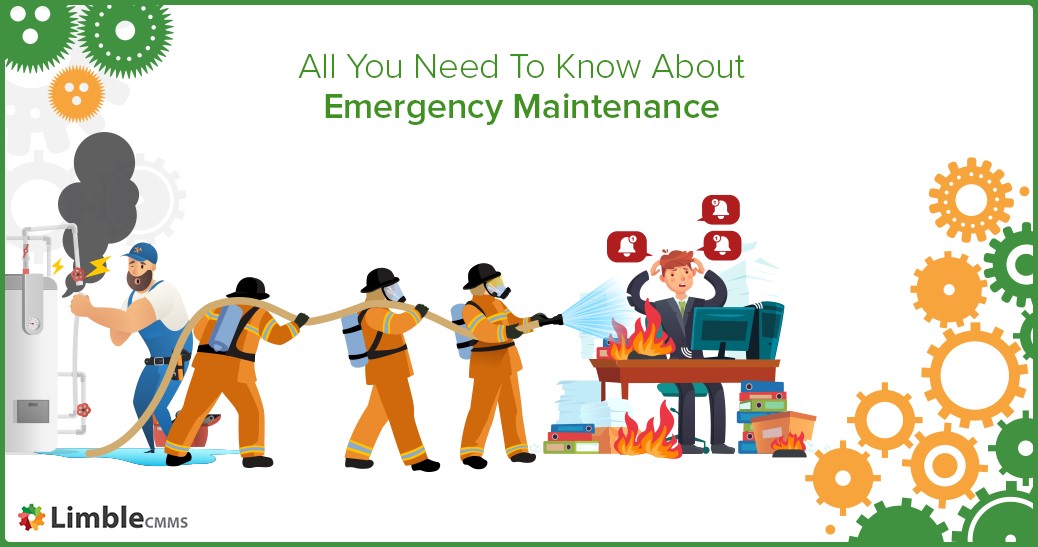 Emergency maintenance situations are the most stressful events for any maintenance team.  Emergencies can cause a lot of damage to brand reputation, result in loss of life, and have a huge negative impact on the company's bottom line. So, it […]
August 7 2020
Being a good maintenance technician often asks for a specific set of technical skills, as well as having the ability to work well within a team. Defining a complete list of duties and responsibilities maintenance techs hold is not an […]
July 27 2020
Wrench time seems to be a controversial topic among maintenance professionals.  Some believe this metric is too hard to track and that it ignores value-adding activities from its measurements and can lead managers to wrong conclusions. Others state that it […]
July 21 2020
It is hard to be productive if you're constantly on the lookout for things that can hurt you. Workers in the industrial space have surely felt like that at some point in their career as accidents and injuries are an […]
July 13 2020
Everyone wants to live and work in a safe and functional environment, which is one of the main factors that impact our quality of life. As a property owner, you might be wondering which actions you need to take to […]
July 1 2020
Keeping assets in good operating condition and reducing the fear of unexpected breakdowns is the main purpose of routine maintenance. Be it a truck, a building, a CNC machine, or a forklift; no asset is exempt from wear and tear […]
June 25 2020
Limble
Ranked #1

by maintenance experts in the field



>
<
Jan 04

Best value for money CMMS

"Limble has all the features essential to maintenance management. It is very easy to use. Limble can connect with wireless sensors for Condition Based Maintenance. We are in Thailand, and Limble also supports the Thai language. Importantly, their customer support is fantastic almost 24/7. They reply within 10 minutes anytime. I am sure that Limble will really help your operations."

Jan 6th

It takes me about 10 seconds.

"Limble made my job easier pretty much right off the bat. Now I create Work Orders on the fly. It takes me about 10 seconds."

Nov 07

Very easy to use, functionality is great

"I can track my inventory and it sends me emails when I'm running low on an item. Also that I can track how much time I'm spending on certain jobs over an extended period of time."

Dec 19

Over all very good

"Nice layout and easy to use. Email alerts are very useful, and the comparison between planned and unplanned is very helpful"

Mar 6

A very simple and elegant CMMS system

"If you've had prior experience with CMMS systems, Limble is very intuitive. The ability to view and use the software on multiple platforms is very advantageous. I was able to become proficient and launched the system after only 2 weeks. Support from Limble is fantastic - very prompt and they work well with you to truly understand your questions."

Sept 17

Great Product, Even better support!

"I started using Limble after trying out many other off the shelf CMMS software and I quickly fell in love with the ease of use, intuitiveness yet the power this tool provided me and my team. The ability to see automatically generated and customized reports meant that I could choose whether I wanted to see things at a micro level or a macro one, or both of them together."