146 Results
You searched for | Page 14 of 15 | Limble
How many times over the last year did a critical piece of equipment break down unexpectedly? How many hours of productivity were lost due to an emergency repair? How many preventive maintenance tasks were missed due to a scheduling oversight? […]
May 4 2018
In the recent months, we were in touch with several top sites that have a maintenance management software category to see if they would like to review and feature Limble CMMS in that category. That is how we got in […]
April 26 2018
Making the switch from reactive maintenance to preventive maintenance can save thousands to millions of dollars, extend the life of your critical assets, and relieve your team of the stress and anxiety of dealing with frequent unpredictable equipment failures. Despite […]
April 12 2018
The continuing challenges of a volatile economy require middle-market manufacturing companies to streamline their operations as much as possible. Unfortunately, most companies are burdened with a resource-intensive process when selecting and implementing enterprise technology. Compounding the challenges are the never-ending […]
March 2 2018
Many businesses turn to maintenance software for help when they need to optimize their maintenance operations through the efficient work order management system or problems tracking their inventory levels. While those are perfectly good reasons to try out a CMMS, […]
February 22 2018
Any business decision you make is only as good as the information you based it on. It doesn't matter if we are talking about investments in different maintenance strategies, planning your workforce resources, or planning capital expenditures, having the right […]
January 18 2018
Has your business recently suffered losses in your warehouse operations? Are you beleaguered and unsure of where to turn? While there are many sources of losses in the warehouse, there are a few areas in particular that are primary culprits. […]
November 29 2017
Have you ever asked yourself if you'd be able to save time and resources by not spending your already limited resources on assets that don't need it? Do you wonder if you'd save time and money by creating a maintenance […]
November 1 2017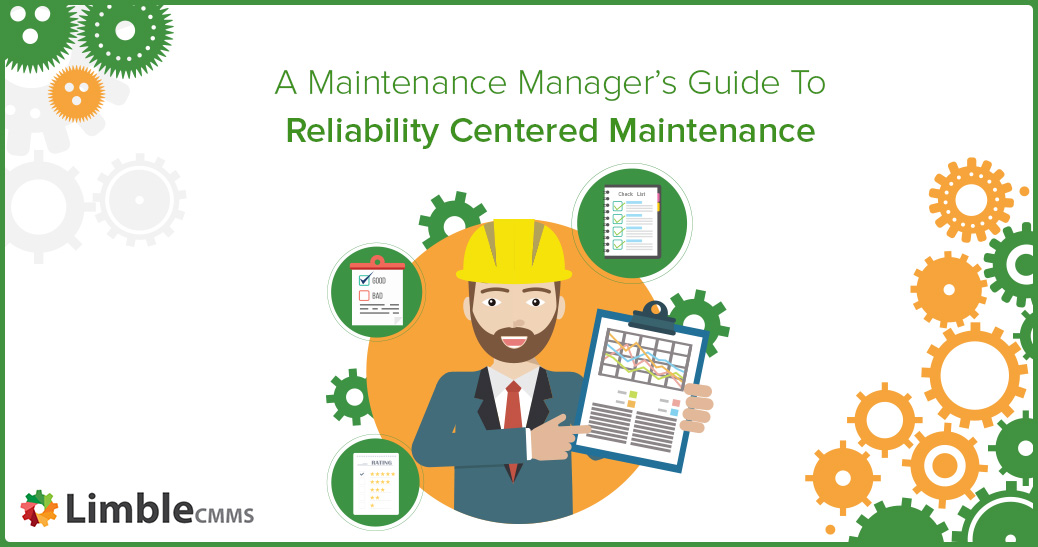 Do you question whether or not your equipment is running as best as it could be? Do you wonder if you might find ways to improve productivity and reduce maintenance costs by optimizing your maintenance? Then you may want to […]
September 29 2017
Hear what
Limble CMMS customers

have to say...




>
<
Nov 08

Very well written software. Easy to use.

"The support is fantastic. The guys who support this software even email you to check in from time to time. If you have any issues you can call directly, and get instant help!"

Jan 6th

It takes me about 10 seconds.

"Limble made my job easier pretty much right off the bat. Now I create Work Orders on the fly. It takes me about 10 seconds."

Dec 19

Over all very good

"Nice layout and easy to use. Email alerts are very useful, and the comparison between planned and unplanned is very helpful"

Jan 18

Limble is the best thing to happen to this company

"Limble does such a good job at keeping track of what's been done and letting me know when and what I need to do next."

Jan 11

Great product at a great price

"Terrific customer service, easy to use, and at a great value. Our old Maintenance software was very difficult to use and was very expensive."

Jan 30

Great for smaller or larger facilities

"We haven't fully integrated Limble yet but we are already seeing improvements in our efficiency. As we fully integrate Limble we expect to see more benefits and increase our response and completion times. The customer support has been outstanding. The Limble team is very quick to respond to any questions and they are very open to suggestions."

I'm amazed with the functionality & customer service

"Executive summary software produces to give me a snapshot of where each contact center is at in preventative maintenance on critical building assets."

Jan 30

Perfect for my business

"I run a coffee equipment service company and Limble is great for everything we do. We can store all of our assets and equipment and access it easily with a comprehensive list of all the work done on the equipment. Limble is by far the best CMMS on the market and I wouldn't dream of using anything else."

Jan 30

Manufacturing

"Great experience. Solved our obvious PM tracking issues but also addressing our SHE&S requirements (safety audit task tracking), Environmental checks are being logged, Corporate Audit items tracked"

Jul 10

Great user friendly product

"Love the fact that the product can be used on my phone, tablet, and laptop. It also has made several updates to make an even better product."

Nov 21

Awesome Product with REAL support!

"Our team reviewed & demoed 6 different CMMS companies and the decision was easy! The functionality was extremely easy, but still provides the analytics needed to track our companies time and money spent on maintenance. Their support is top-notch! I've dealt with numerous software companies in my position and can tell you, you will not find one better!"

Sept 17

Great Product, Even better support!

"I started using Limble after trying out many other off the shelf CMMS software and I quickly fell in love with the ease of use, intuitiveness yet the power this tool provided me and my team. The ability to see automatically generated and customized reports meant that I could choose whether I wanted to see things at a micro level or a macro one, or both of them together."