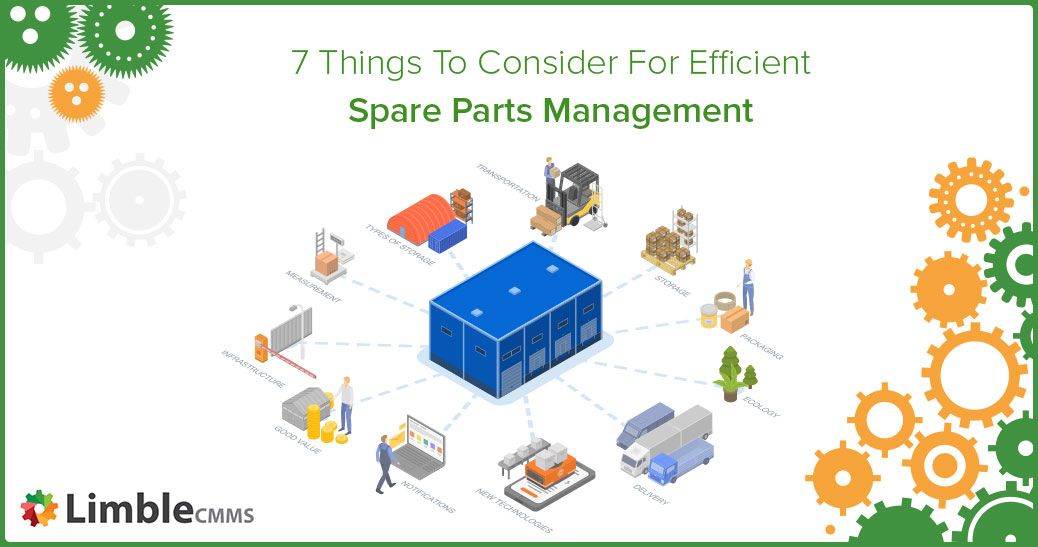 Most firms find it difficult to maintain effective spare parts management since there is a fear that stocking spares may not be in line with effectively controlling operating costs. As plant managers, various expectations to recognize ways to perform efficient […]
September 20 2019
Has your business recently suffered losses in your warehouse operations? Are you beleaguered and unsure of where to turn? While there are many sources of losses in the warehouse, there are a few areas in particular that are primary culprits. […]
November 29 2017
Hear what
Limble CMMS customers

have to say...




>
<
Jan 30

Perfect for my business

"I run a coffee equipment service company and Limble is great for everything we do. We can store all of our assets and equipment and access it easily with a comprehensive list of all the work done on the equipment. Limble is by far the best CMMS on the market and I wouldn't dream of using anything else."

Sept 6

The best value available in CMMS Software

"This software is very easy to use. All CMMS suppliers say that, but I found this one to be exactly that. This software, in my opinion, is the best value out there in the CMMS world. My team of maintenance techs got on board quickly and loves the app. Anytime you can get 8 of 8 maintenance techs to get on board, you have a winner."

I'm amazed with the functionality & customer service

"Executive summary software produces to give me a snapshot of where each contact center is at in preventative maintenance on critical building assets."

Mar 6

A very simple and elegant CMMS system

"If you've had prior experience with CMMS systems, Limble is very intuitive. The ability to view and use the software on multiple platforms is very advantageous. I was able to become proficient and launched the system after only 2 weeks. Support from Limble is fantastic - very prompt and they work well with you to truly understand your questions."

Jan 11

Great product at a great price

"Terrific customer service, easy to use, and at a great value. Our old Maintenance software was very difficult to use and was very expensive."

Nov 07

Very easy to use, functionality is great

"I can track my inventory and it sends me emails when I'm running low on an item. Also that I can track how much time I'm spending on certain jobs over an extended period of time."

Aug 09

Great time saver

"On average, [Limble] saves me an hour to two hours a day, depending on the workload. The biggest thing for me is being able to do things on my phone, on the fly."

Dec 19

Very easy to use, access

"I like the price, the fact I can see it on my phone or the computer. I like that it is internet-based."

Aug 09

A great tool for Facility Managers.

"Limble is very easy to get involved in and no contracts, with simple monthly billing. I have auditioned other CMMS companies and they make it too difficult, to try out. Limble strategy is very simple - here is our software, you can customize it in most categories and let us know if you have any questions. As a multiple building County Facilities Director, I highly recommend trying it!"

Jul 10

Great user friendly product

"Love the fact that the product can be used on my phone, tablet, and laptop. It also has made several updates to make an even better product."

Jan 30

Manufacturing

"Great experience. Solved our obvious PM tracking issues but also addressing our SHE&S requirements (safety audit task tracking), Environmental checks are being logged, Corporate Audit items tracked"

Dec 03

It just works

"Honestly - the customer support has been fabulous. We had a minor feature request that was deployed within 24 hours - which is unheard of. Even better when you consider our business is located in a completely different time zone (somewhere in Australia). Limble is quite intuitive and I love the ability to have assets nested within each other."