FREE DOWNLOAD
Work Order Ticketing System Templates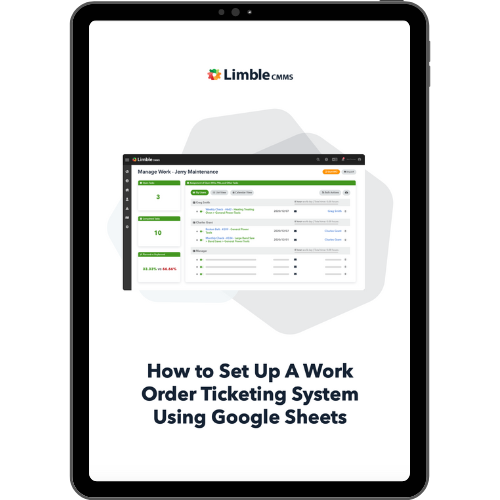 Instructions on how to get templates setup

Submitting, receiving and managing work tickets

Assigning, tracking, and closing out work orders
Why use a free work order ticketing & management template?
Our free work order ticketing & management template streamlines the process of tracking and handling work requests. It simplifies organization, ensures consistent formatting, improves communication between teams, and enhances overall efficiency without added costs.
Ditch pen & paper for CMMS software
Ditching pen and paper for a CMMS (Computerized Maintenance Management System) is a step towards modernization and efficiency. Traditional methods are time-consuming and prone to errors, while CMMS software offers:
Streamlined processes
Real-time updates
Precise tracking
Enhanced productivity
Reduced maintenance costs
Improved overall operational control
Informed decisions
Competitive edge
A video is worth a million words
Watch how others have successfully transformed their operations with Limble's CMMS.
Related Content
Explore our blog for insightful articles, personal reflections and ideas that inspire action on the topics you care about.