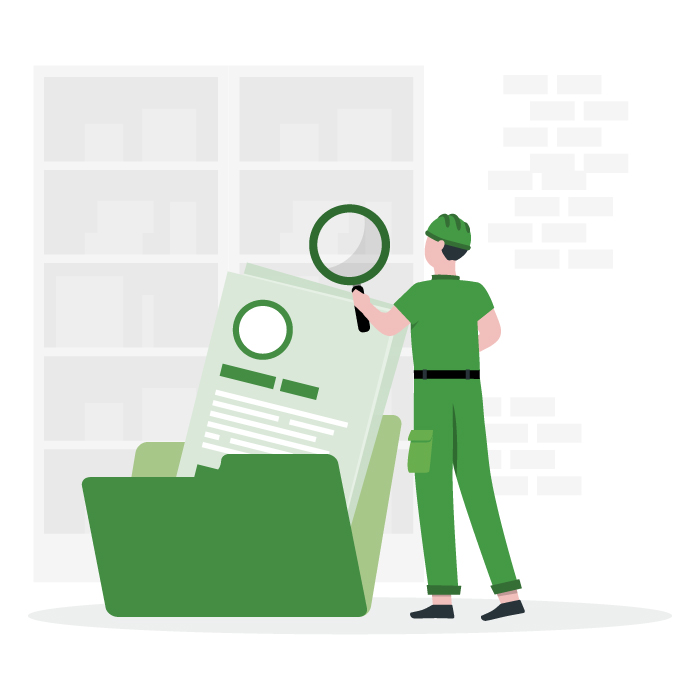 Any maintenance manager knows that requests for maintenance work can be chaos. Without a good process in place, these requests almost never come with the necessary details. 
Work order templates that can be customized to any need within your organization help you get the job done efficiently. Coupled with solid protocols for managing them, work order templates are the basis of a smooth maintenance function. 
We will explore how to leverage maintenance work order templates at your organization and provide a downloadable version to get you started. Let's go!
What is a work order template?
A work order is a document (paper or digital) that records the details of a maintenance task. A work order template, in short, is a blank work order. It can function as a form or series of questions that gather the information the maintenance team needs to complete the work. 
Work order templates can come in many forms including paper, electronic such as fillable spreadsheets, word processing documents or PDFs, or within an online work order platform or software.
Efficient work order management offers huge benefits — and that starts with the work request itself. Requestors know what to do when issues arise, technicians have a better idea of what is expected of them, and managers can supervise multiple maintenance requests simultaneously.
Benefits of using work order request forms?
While it sounds simple, the importance of a work order form or template cannot be overstated. Work order templates are extremely useful in streamlining maintenance requests. By ensuring your team has all the information they need from the get-go, they can: 
Simplify the process for requestors

Reduce the need for follow-up questions and communications

Shorten troubleshooting time

Enable quicker response and resolution times

Streamline creation of purchase orders

Ensure work is assigned to the most appropriate team members

Enable reporting on maintenance work efficiency
If designed well and used thoughtfully, a good work order template can enable quick resolution and thorough oversight, and will assist in documenting the entire work order process. 
What goes in a work order form template?
Since work orders are so critical to the smooth functioning of a maintenance organization, it is important to develop a standard template that all parties know how to use. Download our free work order template, or read on to build your own in excel or google docs.
Maintenance Work Order Template
Download this customizable template that can be adapted to all your work order needs.
A standard work order template has information for three parties involved; the person requesting the work, the person authorizing the work, and the technician performing the task. Here are the most important fields all work order templates should have:
Work requester's name and contact information
Having the requester's details at the ready is incredibly important. It allows your team to keep them up to date on their request (important for good service), but to also have a quick method for asking follow-up questions to gather additional information if needed. 
The contact information in this section and the two following will depend on your company's preferred method of communication but may include: 
Name

Phone number for calls or texts

Email address

Usernames for any productivity apps your organization uses for communication
Work approver's name and contact information
Large maintenance teams can have multiple layers of supervision. Tracking and routing a request through approvals creates accountability within the team. It also allows managers a line of sight into the work being requested, helping to avoid unnecessary work requests.
Assigned worker's name and contact information
A maintenance task may be assigned to a single technician or to a team. Regardless, this is the party who will receive questions related to the task. Documenting the assigned worker also creates accountability and is a necessary detail in the work history for later follow-up.
Description of the work being requested
A golden rule of maintenance is that you can't provide a solution if you don't identify the problem. Knowing exactly what kind of work is required before assigning resources helps shorten resolution time. This is why the job description is the most crucial part of any work order template.
Depending on the type of work your team or organization performs, there are many prompts you may want to include in this section.  Some options to consider are: 
Narrative description of the issue or request

Any applicable error codes 

Troubleshooting already attempted

Other specific information to your field or type of equipment
Work requesters won't always have the same technical knowledge as your maintenance team. Your job description section should be designed in a way that helps them express their concerns. Include helpful information prompts for your requesters or more specific Q & A checklists that will help you diagnose a problem.  
Asset location and ID
Maintenance teams have to carry out repairs and upkeep on dozens, if not hundreds, of individual equipment pieces. Sometimes, the equipment is spread out over different locations as well. If the maintenance team is unable to identify which asset requires work, it causes significant delays and wasted resources.
Your maintenance team needs to quickly identify an asset and its location. Using serial numbers and barcodes has proven to be an efficient way of locating assets requiring maintenance. Every work order should contain the information allowing the technician to identify the right asset as quickly as possible.
Other Relevant dates
Timing is one of the most important aspects of a work order process. Knowing when a work order is submitted, assigned, and resolved can help you track service delivery, report on productivity, and make improvements to your process. 
However, this small detail is easy to overlook. Not including necessary dates in your work order can have disruptive outcomes. Depending on your process and the milestones you want to track, you may want to add date fields for: 
Work order submission

Work due or expected completion

Received by maintenance team

Work approved by maintenance manager or supervisor

Work order assigned to technician

Repair, resolution, or closing of the work order
One of the most essential is a clearly stated due date. Without defining this expectation, tasks can become backlogged, project management becomes difficult, or expectations may not be communicated or met, causing negative ramifications for every party involved.
Priority or urgency 
Not all maintenance tasks are created equal. Some will demand more urgent attention than others. For example, any maintenance team would agree it's more vital to fix faulty brakes on a bus before replacing its flickering cabin light. 
Stating the urgency level of a task on a work order helps managers prioritize tasks. You can create your own level system but most organizations follow a three- to five-tiered priority system, with Tier 1 tasks receiving the most immediate attention. All the involved parties should be in agreement on the task's priority level once it enters the workflow.
Required materials and parts
Nothing is more frustrating for the technician and requester than needing to leave the jobsite halfway through a repair to fetch extra parts. Unfortunately, this is all too common when work order templates don't include details about parts or materials. If the assets are in remote locations, this can seriously delay the maintenance workflow.
Materials and parts needed for a job should be included on your organization's maintenance work orders and cross-checked against the job description by the technician and approver to ensure nothing is overlooked. Another option is equipping all technicians with maintenance kits containing all the necessary tools to fulfill their duties.
Images and other supplementary information
A picture is worth a thousand words. And in the case of job orders, having images depicting the issues described in the job description makes planning much easier. Your organization's work order template should allow additional media to be added whenever possible.
Of course, this is easier to do with a digital work order template or software such as a Computerized Maintenance Management System (CMMS). This is one way digitizing your maintenance process can provide huge gains in efficiency.
Completion notes
If you wish to be thorough, include space for completion notes in your work order template. This section is to be filled in by the technician and can be very useful for future maintenance tasks on the same asset. 
The technician should include final details about what caused the problem, methods used to fix it, and any future issues that could arise with the asset. When the completed work order is filed, it can always be referenced down the line.
The Essential Guide to CMMS
Everything there is to know about Computerized Maintenance Management Systems.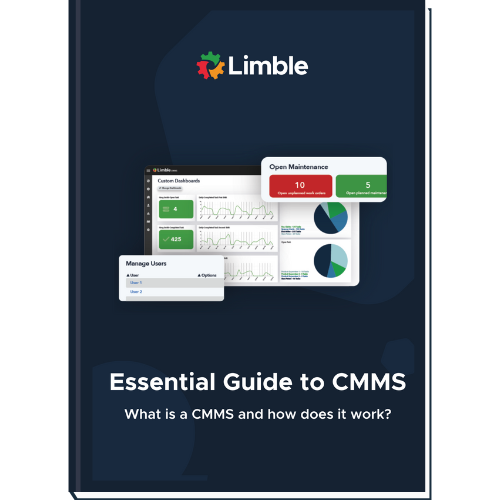 Different types of work order templates
Depending on the nature of the task, maintenance teams may require different information, and therefore different work order templates. These include the following:
Repair work order
These include both scheduled and unscheduled tasks. Repair work orders — these may also be called service tickets — are created when low-priority assets malfunction or become completely obsolete. Technicians can work on either replacing or fixing the asset according to its priority level.
Emergency work order
Certain assets can pose a threat to safety when they malfunction. Think back to our earlier example of faulty brakes on a passenger bus. These tasks need to be addressed immediately and require an emergency work order.
By their very nature, the tasks in emergency work orders are of the highest urgency. That's why, in some cases, maintenance teams might even skip creating the work order and go straight to completing the task.
Preventive maintenance (PM) work order
Rather than waiting for problems to arise, maintenance teams should independently create PM work orders to carry out routine tasks. Cleaning out a building's HVAC system or segregating a facility's organic and inorganic waste are examples of tasks that need PM work orders. Following a regular schedule of issuing PM work orders keeps your maintenance team's productivity high.
If your maintenance team carries out a variety of tasks, you should consider having multiple work order templates for each kind.
Build your work order template in a CMMS and streamline the process
A CMMS system like Limble helps you build onlin work order templates to suit all your organization's needs. Not only that, a CMMS will help streamline the process of managing work orders with easy to use work order software. 
To learn more, request a demo or start a free trial.