What is continuous manufacturing/production?
Continuous manufacturing, also known as continuous production is one of three main manufacturing methods – the other two being batch and job production. It is used to manufacture large quantities of products with few variations and relies on highly standardized processes, process sequences, tools, and equipment. 
In a continuous production system, the material flows through a series of operations without pause, with optimized and constant material handling. Naturally, the workforce has to operate 24/7, in rotating shifts. It is the only way to manage quality issues and product waste.
Continuous production examples in different industries
Continuous production systems are used by operations that can maximize the advantages of continuous production flow. Below are some specific examples.
Automotive
With automotive manufacturers better known for process production, the Toyota Indonesian manufacturing facilities are a good case study in continuous production. Comprising three integrated plants, the facilities work as one, casting metal, stamping it, building engines, assembling vehicles, and packing – in one long and complex example of continuous production application.
Pharmaceuticals
Pharmaceutical companies were known for batch processing. However, many have started to move towards continuous production.
The manufacturing system produces coated tablets from raw powders in a continuous production stream. It allows several continuous streams of roll compaction or wet granulation to offer specialized solutions to clients' needs. GlaxoSmithKline recently opened two new continuous manufacturing facilities in Singapore and expanded the third one, following a $95 million investment.
Mining and metals
The mining and metals industries use continuous production to extract and transform raw materials. A global leader in aluminum production, Rio Tinto mines the mineral bauxite, transforms it into alumina, which is the key constituent of aluminum. It is sent to aluminum smelters for conversion to metal. 
Alumina refining process – Source: Aluminimum.org.au
Biotechnology
Biotechnology uses living organisms and molecular biology to produce various products, including genomics, food production, medicine, and biofuels. In 2019, Sanofi opened the world's first digital facilities using intensified, continuous biologics production to produce therapeutic products.
The Essential Guide to CMMS
Download this helpful guide to everything a CMMS has to offer.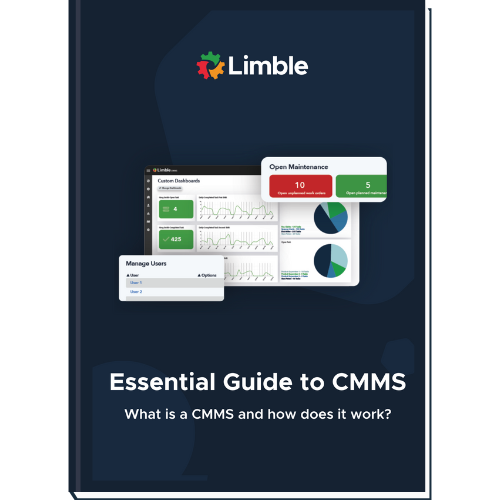 Continuous process versus batch manufacturing
Many small to medium-size manufacturers begin as jobbing shops, producing a diverse range of customized products, where a person or a team manufactures a product from start to finish before beginning the next. 
As the business grows, they need to focus on efficiency. In essence, they need to decide which type of manufacturing process to commit to. The decision is based on factors like product demand, the state of raw materials, and available resources.
The discussion often comes down to batch vs continuous manufacturing, so it is worth taking a minute to learn the differences.
Batch manufacturing process
Batch manufacturing uses a stop/start manufacturing process where products are manufactured in groups or batches. Such production may be:
Demand-led:

due to smaller production runs required for a specific product

Quality-led:

due to the need for stringent checking of product conformity to set standards
The period between batches is known as cycle time, and it facilitates any changes required in material specification, process adjustment, or maintenance interventions. 
Batch manufacturing is less disrupted by machine breakdown as jobs may be shifted between workstations. It also limits financial losses from quality deviations by minimizing scrap quantities. However, lower machine utilization rates can offset the gains in quality and operational flexibility.
Continuous manufacturing process
Continuous production does not cease, with raw materials and work-in-progress in continuous motion. Conveyor belts and pipelines become moving storage facilities, lessening warehousing and stockpiling requirements. 
The driver for continuous production is partly due to the capital intensity of the process requiring high machine utilization to buffer costs over larger production quantities. Yet, many of the processes themselves cannot stop and restart without incurring significant penalties (there is a great risk of settling suspended solids or crystallization and hardening of materials in piping and tanks). 
Frequent stoppages also increase cycle times, thermal cycling, and pressure cycles on equipment, increasing fatigue and shortening its useful life.
Unlike batch production, maintenance and equipment upgrades on continuous manufacturing facilities will occur annually – at best. Some plants operate two to three years without stoppage, and high-temperature transformation systems such as blast furnaces run without pause for five to ten years.
The pros and cons of continuous manufacturing
We already touched on some pros and cons while explaining the process, but let's systematize all of the points in one place. 
Advantages of continuous production:
Strict process control and monitoring ensure

consistent product quality

. 

Utilizing just-in-time delivery of raw materials and balancing of manufacturing sequences reduces work-in-progress. This reduces business risk and provides financial benefits such as

increased liquidity and improved cash flow

.

Reduced material handling and storage areas

lower plant construction capital costs and material handling investment requirements.

Material

cost control is simplified

.

Given the capital intensity of continuous production, amortization of capital costs over high production rates allows a

lower capital cost per unit

.
Disadvantages of continuous production:
The process of continuous flow necessitates a standardization of products, locking in a rigidity that makes it

harder to customize products

to changing customer needs.

The interdependence of sequential production flows reduces

fault tolerance

, with a

single equipment failure stopping or creating severe disruptions

to product volumes.

Continuous production is demand-sensitive. Used where there's a high or continuous demand for a product,

there is little ability to modulate production flows

when demand falters or drops. 

Investment in advanced, expensive, and often customized equipment makes the production process

very capital-intensive

. 

Carries a

high risk of excess inventory

holding in the event of a downstream disruption.
If it wasn't obvious already, one of the challenges of continuous manufacturing is its unique maintenance requirements. As a system with a single point of failure that needs to operate 24/7, continuous production needs a well-thought-out monitoring and maintenance plan.  
Summary
Continuous production manufactures large quantities of products with few variations, relying on high levels of standardization of processes, procedures, tools, and equipment. 
With material in continuous movement through a series of operations, and a workforce operating 24/7, the cost impost, quality issues, and product waste resulting from stoppages demand comprehensive design and maintenance considerations.
With equipment downtime restricted to infrequent maintenance shutdowns, the design of a comprehensive maintenance strategy – supported by targeted data collection and analysis using a modern computerized maintenance management system – are the minimum components required to create a sustainable continuous production system.
Maintenance shutdowns on a continuous production facility are always high-pressure events.
We owe it to ourselves and our workforce to ensure that the necessary design, planning, and scheduling processes we employ support a professional, effective and safe event, reinstating the expected reliability and performance standards that minimize the total cost of ownership and maximize equipment performance.
Related Content
Explore our blog for insightful articles, personal reflections and ideas that inspire action on the topics you care about.