Every business, no matter how big or small, has to deal with a certain level of operational issues. More often than not, those operational issues are a direct consequence of malfunctioning or broken physical assets and infrastructure. Be it a […]
January 7 2021
Acquiring assets is a constant practice in fully functional construction companies. It is a vital part of the operational cycle, and as such, its management also becomes mandatory. However, construction asset management can be easily overlooked or taken less seriously […]
November 25 2020
"Little things make big things happen"—in just a few words, this cliché sums up MRO and its benefits. But what are these "little things" and what effects do they have on your company's bigger picture? In the complex world of […]
November 11 2020
A well-maintained property doesn't only mean having clean facilities and working building systems. The space outside of the building itself has to also be subjected to regular maintenance. This is where grounds maintenance comes into play to ensure the property […]
October 26 2020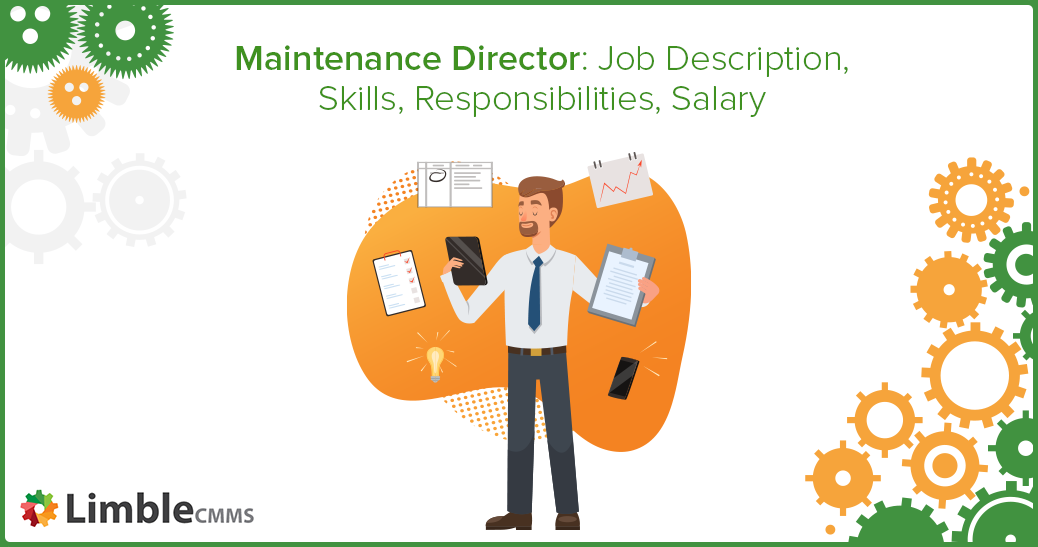 Having an efficient maintenance department requires a strategic approach to maintenance. For large organizations, that means hiring a maintenance director who will decide the maintenance budget, approve strategic initiatives, and make sure maintenance goals are in line with overarching business […]
October 20 2020
As organizations grow, they need to take a strategic approach to resource management. They operate in larger spaces with more people that are constantly implementing new processes and technology to reach defined business goals. Facilities management works in the background […]
October 12 2020
How do you evaluate the quality of the products you buy? Traditional quality control in a factory will consist of performing predefined checks and tests. If the product satisfies set requirements, it is deemed good to go. However, you will […]
October 8 2020
Businesses in various industries need to have a clear picture of all their assets, mainly where they are and what is their status. Electronic asset tracking proved to be an efficient, streamlined process that facilitates this need. Asset tracking is […]
October 2 2020
Maintenance mechanic is a job position that is very similar to a maintenance technician, both in terms of required skills and the list of expected responsibilities. That being said, there are some differences we can observe, mainly in the volume […]
September 18 2020
Understanding failure modes and their effects is at the core of modern product and system designs. FMEA and FMECA analysis are necessary to identify and correct different flaws that can lead to item breakdowns. Many businesses think they can get […]
September 10 2020
Hear what
Limble CMMS customers

have to say...




>
<
Jan 30

Great for smaller or larger facilities

"We haven't fully integrated Limble yet but we are already seeing improvements in our efficiency. As we fully integrate Limble we expect to see more benefits and increase our response and completion times. The customer support has been outstanding. The Limble team is very quick to respond to any questions and they are very open to suggestions."

Jan 30

Perfect for my business

"I run a coffee equipment service company and Limble is great for everything we do. We can store all of our assets and equipment and access it easily with a comprehensive list of all the work done on the equipment. Limble is by far the best CMMS on the market and I wouldn't dream of using anything else."

Aug 09

Great time saver

"On average, [Limble] saves me an hour to two hours a day, depending on the workload. The biggest thing for me is being able to do things on my phone, on the fly."

Nov 08

Very well written software. Easy to use.

"The support is fantastic. The guys who support this software even email you to check in from time to time. If you have any issues you can call directly, and get instant help!"

Nov 07

Very easy to use, functionality is great

"I can track my inventory and it sends me emails when I'm running low on an item. Also that I can track how much time I'm spending on certain jobs over an extended period of time."

I'm amazed with the functionality & customer service

"Executive summary software produces to give me a snapshot of where each contact center is at in preventative maintenance on critical building assets."

Jan 18

Limble is the best thing to happen to this company

"Limble does such a good job at keeping track of what's been done and letting me know when and what I need to do next."

Mar 6

A very simple and elegant CMMS system

"If you've had prior experience with CMMS systems, Limble is very intuitive. The ability to view and use the software on multiple platforms is very advantageous. I was able to become proficient and launched the system after only 2 weeks. Support from Limble is fantastic - very prompt and they work well with you to truly understand your questions."

Nov 21

Awesome Product with REAL support!

"Our team reviewed & demoed 6 different CMMS companies and the decision was easy! The functionality was extremely easy, but still provides the analytics needed to track our companies time and money spent on maintenance. Their support is top-notch! I've dealt with numerous software companies in my position and can tell you, you will not find one better!"

Nov 10

Limble has completed changed the way we do maintenance

"Limble is amazing. It has revolutionized the way we handle repairs and the upkeep of our assets and facilities. We not only can keep track of work that has been done on each asset, but we are also able to track costs associated with the asset itself."

Aug 09

A great tool for Facility Managers.

"Limble is very easy to get involved in and no contracts, with simple monthly billing. I have auditioned other CMMS companies and they make it too difficult, to try out. Limble strategy is very simple - here is our software, you can customize it in most categories and let us know if you have any questions. As a multiple building County Facilities Director, I highly recommend trying it!"

Jan 04

Best value for money CMMS

"Limble has all the features essential to maintenance management. It is very easy to use. Limble can connect with wireless sensors for Condition Based Maintenance. We are in Thailand, and Limble also supports the Thai language. Importantly, their customer support is fantastic almost 24/7. They reply within 10 minutes anytime. I am sure that Limble will really help your operations."