Why is pipeline maintenance important?
Pipelines are used as cheap methods of transport. Oftentimes, they are used to transport flammable or toxic fluids needed in industrial processes. This means that those fluids do not have to be stored on plant premises, reducing safety risks, logistical issues, and inventory costs.
On the flipside, any damage or fault in pipeline operations can cause huge disruptions across ‌the ‌value chain. Your production process can grind to a halt. Even worse, leakage can lead to damages that go beyond mere production losses.
A 24-inch pipeline of Energy Transfer LP exploded in Beaver County, PA, in September 2018. The explosion happened during heavy rain and caused a landslide. The fire from the explosion damaged nearby homes, powerlines, and acres of woodland. Could this have been avoided if regular checks were done to ensure the pipelines are in good condition and have the ability to withstand the challenges from the terrain? Most likely.
Significant damage to ‌pipeline infrastructure always leads to huge capital losses. Companies are frequently held liable for the damage to property and life that occurs due to faulty pipeline operations.
The lesson we are trying to convey here is that pipeline maintenance is very important and that you have to take all possible measures to ensure pipeline integrity.
Pipelines are integral to industrial processes. They are the most cost-efficient method of transporting different types of fluids within a plant, as well as across different geographies.
In this article, we focus on how to keep your pipelines in proper working condition and extend their useful life. We cover the most important aspects of pipeline maintenance, discuss the main challenges, and outline best practices.
The Essential Guide to CMMS
Download this helpful guide to everything a CMMS has to offer.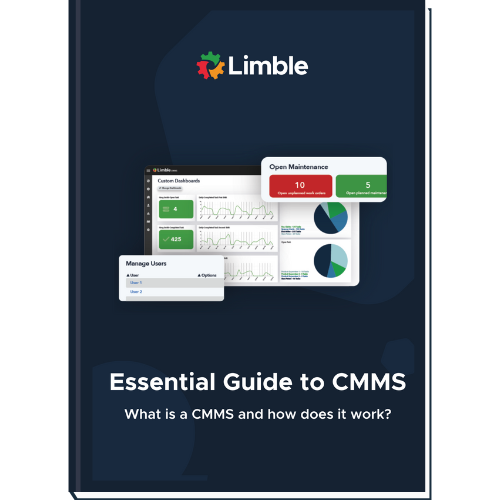 Common pipeline maintenance challenges
Pipeline maintenance comes with a few unique challenges you have to actively work through:
Pipeline length

: Pipelines can run for thousands of miles and across international borders. It is difficult to monitor and maintain such large infrastructure.

Corrosion

: Corrosion is probably a pipeline's #1 health issue. As pipes can run above and below the ground, they are exposed to various elements. Fighting corrosion will be your top priority in pipeline maintenance.

Fluids transported

: As we mentioned earlier, pipelines often house flammable or toxic fluids. Even when the pipeline is shut down for maintenance, there will be remnant fuel that can complicate

the repair and maintenance processes

. You have to exercise extreme care not to destabilize pipeline content during maintenance.

Jurisdiction: When pipelines pass through different jurisdictions, you end up in a situation where you have to adhere to different regulatory standards for the same pipeline. Additionally, pipelines that go through unstable geopolitical areas can further complicate the entire process.
Proper ways to handle pipeline maintenance
Best practices for pipeline maintenance are the tried and tested techniques formalized over years of pipeline operations. Some are unique for pipelines, while others are the result of standard asset maintenance practices and the ability to see the big picture.
Planning during the pipeline design phase
Pipelines should always be designed and built with future maintenance requirements in sight to ensure ease of maintenance and reduced long-term maintenance costs. Otherwise, performing regular maintenance can become a daunting and expensive task.
Inspection and testing
The most basic agenda for pipeline maintenance is regular inspection and testing. A comprehensive system like a CMMS will help you schedule maintenance resources (labor, tools, parts) needed to execute regular inspections. 
Drones and robots can be employed for inspecting hard-to-reach and remote areas. Inspections are done manually if the pipelines are easily accessible. However, the inspection of underground pipelines will need to be preceded by a preventive maintenance dig.
In addition to visual inspections, non-destructive tests like ultrasonic testing, eddy current testing, and leak testing can be used to check pipe integrity.
Hydrostatic testing
Pipelines in operation should be able to withstand the pressure exerted by the fluid passing through them. In fact, for safety reasons, healthy pipelines should be able to withstand more than just their ‌normal operating pressure.
This is done by hydrostatic testing, which plays a crucial role in ensuring pipeline integrity.
Hydrostatic testing uses water to exert above-standard pressure on the pipeline. The pipeline segment to be tested is temporarily removed from service by closing the valves at both ends. Here is a great explainer video for those that want to learn more about the process:
Tracking pipeline condition
The health of pipelines has to be constantly monitored. This detailed log serves as raw data for maintenance analytics. It also helps in maintaining an audit trail. Some of the key parameters to be recorded and tracked are:
Fluid flow

Pressure on pipeline walls

Valve pressure

Record of inspections

Testing records

Maintenance records

Changes in depth cover

Environmental conditions at different pipeline locations
Depending on the fluid that flows through the pipeline, there might be other parameters that need to be monitored. 
The amount of data to be collected is enormous, making it difficult to track using traditional methods. When possible, you should employ condition-monitoring sensors, non-destructive tests, and digital tools such as CMMS to stay on top of all of these variables.
Having access to such data and technology will enable you to run condition-based maintenance and predictive maintenance, which will help you optimize your maintenance resources and cut long-term maintenance costs.
SOPs and checklists
Standard operating procedures (SOPs) have a controlled set of actions to be taken in different scenarios. This eliminates common ambiguities and variability in performing common maintenance tasks. Maintenance professionals can use SOPs and preventive maintenance checklists to ensure their actions follow best practices and are in line with health and safety recommendations. 
Corrosion prevention
$2.5 trillion in annual damages is caused by corrosion across the globe. More than a quarter of this is preventable. Corrosion prevention techniques are well-known, and appropriate ones should be actively used to protect the health of your pipelines.
Using ideal pipe material, corrosion prevention coatings, drying agents, and adequate protection from elements has to be a core part of your pipeline maintenance.
Maintain your pipes like a professional
Be it a CNC machine, a conveyor belt, or a pipeline, critical assets need to get the proper amount of attention. Following the best practices we outlined in this article is a great starting point. Build upon it while taking into consideration your budget and the available technology.
If you are interested in learning more about Limble CMMS and its ability to support your pipeline maintenance operations, do not hesitate to request a demo or get in touch with our team.
Related Content
Explore our blog for insightful articles, personal reflections and ideas that inspire action on the topics you care about.