What is property maintenance?
Property maintenance is the process of preserving a residential, commercial, apartment, or hospitality building and its immediate surroundings through a set of specific maintenance activities.
Property maintenance refers to activities that are essential for keeping a building functional and comfortable for its occupants (which is why it is often used interchangeably with building maintenance).
Property maintenance activities include:
Cleaning the building's internal and external common areas (including drains, roof gutters, corridors, etc.)

Rodent control and removal

Gardening and landscaping

Garbage separation and disposal

Servicing, repairs, and replacement for all mechanical and electrical systems (lighting, HVAC, water supply, water heating, etc.)

Safety checks (proactive routine inspections of mechanical and electrical systems, fire fighting installations, and safety inspections of the entire premises)
As a renter, you don't want to worry about issues like a kitchen sink clogging, or toilets that don't flush. Those often require the help of a property maintenance team. Minor tasks like light bulb replacement, however, are often the responsibility of the tenants themselves.
For a real estate owner, you want to ensure that your property value increases (or at least stays the same) over the years. You don't want to spend most of your days attending to angry tenants, problems with the property — or worse, dealing with liability lawsuits that can (and do!) come from poor maintenance, code violations, and safety hazards. 
(Pro tip: it's always a good idea to clearly outline tenant vs. landlord responsibilities, especially for rental properties).
Examples of property maintenance
Imagine you're a property maintenance technician for a professional property management company that services multi-family residences.
Every day you'd be tasked with addressing a variety of maintenance requests for things like plumbing leaks, doors that won't close properly, heating and air conditioning failures, broken garage doors, and slippery sidewalks. 
You play an essential role in property management overall, and the list of things to maintain and keep an eye on can seem like they go on forever sometimes, but they're all important.
Why should keep your property in top-notch condition
Having a nice-looking property is great. But if the property you're maintaining is a real estate investment, your goals should go beyond simply looking nice. 
Here are a few of the benefits of maintaining your investment property well:
Save money with lower repair and maintenance costs

Preserve and increase the value of your property

Fewer unexpected repairs, disputes, tenant grievances, which result in less stress

Avoid legal problems, liabilities, and fines by keeping your property up-to-code
Following the International Property Code (IPMC)
International property maintenance code (IPMC) establishes standards for property maintenance. It is a set of regulations that specify the minimum maintenance requirements for existing buildings. 
The IMPC sets expectations for maintaining building components like the structure's exterior, plumbing, mechanical, electrical fixtures, sanitary installations, and fire fighting equipment. 
It covers the following chapters:
For example, it has specific water heating equipment recommendations, the ideal temperature of heated water, how water should be circulated, etc.
The IPMC is renewed every three years and is available for adoption and use by jurisdictions internationally. You can check full details of what the IPMC covers here.
Types of property maintenance workers and what they do
There are three leading players involved in property maintenance: property managers, maintenance technicians, and the custodian.
Property manager
The property manager has a big load, especially in a large or complex community. Property managers are in charge of maintenance, either directly, or by leading the team that carries out the job.  
Day-to-day maintenance activities for property managers might include:
Inspections 

Arranging for repairs

Trash removal

Landscaping
Property managers are also often involved in administrative duties like:
Advertising vacancies

Tenant screenings and showings

Contracts for tenancy

Tenant disputes and evictions

Security 
Maintenance technician
Maintenance technicians usually handle the physical maintenance work that the property manager schedules and requests. Regular maintenance activities might include:
Repairing the plumping

Maintaining HVAC systems

Painting

Landscaping

Roof repairs

Seasonal groundskeeping like shoveling snow and clearing leaves
Custodian
The custodian maintains a clean environment, ensuring floors, recreation areas, and working spaces are clean, sanitized, free of trash, dust, and debris. 
The janitor is often in charge of garbage and recycling and keeping all community spaces vacuumed, mopped, and free of any hazards.
The Essential Guide to CMMS
Download this helpful guide to everything a CMMS has to offer.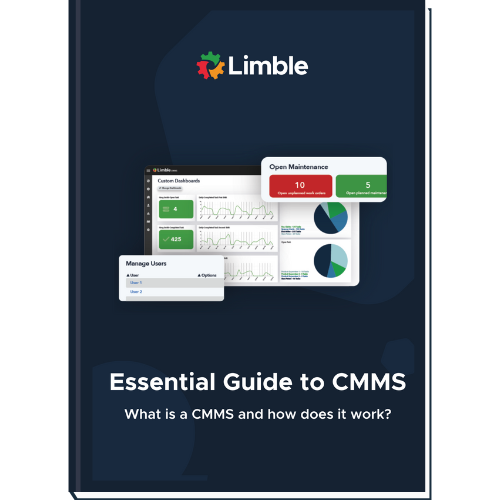 Property maintenance trainings
If you want to sharpen your property maintenance skills, here are some training and certifications that may interest you.
Commercial property management
Go beyond mastering maintenance and learn the administrative side of property management, including real estate investment management.
Learn how to manage day-to-day operations, build a good relationship with tenants, negotiate lease terms with prospective tenants, manage reporting procedures, and so much more. 
Reputable certifications include:
Apartment maintenance technician training
From the more technical side of property management, a certification in apartment maintenance or industrial maintenance can be beneficial, like the one offered through National Apartment Association (NAA).
A certification like this can help you break into the industry, or help you start your own business and work independently. A background in real estate and general maintenance would be an added benefit here, too.
Commercial property maintenance vs. an in-house team
One important choice you'll need to make will be how you want to build your property maintenance team. There are two basic options:
Outsource commercial property maintenance to manage their own team and maintenance tasks

Build an in-house team yourself to manage tasks
There are advantages and disadvantages to both. It often comes down to the time you have to commit to your property, the budget you have for outsourcing tasks, and the skills needed to make sure the job gets done right. 
Hiring an in-house property maintenance team
If you hire your own property management team, this means that you will have direct supervision over the staff and the quality of performed work.
Managing your own team may offer you more discretion and flexibility in your maintenance budget. It may also give you better insight into all maintenance activities at your property. However, organizing a maintenance department requires some serious time and planning.
Here are some questions you should ask yourself when building your in-house property maintenance team:
What skills do my team members need?
Start by listing every maintenance activity your property requires (from cleaning to equipment repairs). This will help you determine who you need. (Think: cleaners, gardeners, HVAC and electrical technicians, etc.).
What roles should I fill and when?
Think about maintenance tasks you'll need help on each day, week, and month. Those are the roles you should hire on your team full-time.
Some roles are not economical to fill in-house, so don't eliminate outsourcing completely.For instance, you won't hire a full-time elevator technician when elevators typically don't require servicing as often as other systems.
How will our team operate?
Do you want a small team with more full-time members? A larger team who works shorter shifts, but with more flexibility in scheduling?
Consider how many people you might need to hire based on what the shifts look like, and each role you'll be hiring for. Depending on how large the property is, you may need a facility manager or a supervisor to coordinate the staff.
How quickly should we get started?
Don't rush to hire. Conduct thorough interviews and check that your potential craftsmen are qualified for their intended roles.
If you prefer, you can safely hasten this process by outsourcing this step to a reputable maintenance staff recruitment agency.
What to look for in a property management service
Here's a list of specific perks you can benefit from, if you choose to outsource commercial property management company.
1) Preventative maintenance planning and scheduling
A full-service property management company will typically have an established system for planning and scheduling every maintenance task your property requires. At a minimum, such a system should include:
Regular maintenance checks, inspections, and visits

Documentation of all maintenance performed

Recommendations for upgrades and improvements

Standard procedures for hiring and managing vendors and contractors
A quality commercial property maintenance service will keep your tenants happy while preserving and improving your asset's condition.
2) Financial reporting
A property management service will create a maintenance budget for your property. They will also present you with reports about maintenance expenses on the premises – at least every month.
3) Handling tenants communication
Part of a rental property management company's duties include communicating with your tenants and relaying only those issues that require your attention. 
Often, this will include an online portal for rent collection and maintenance requests. All transactions and communications can be tracked online, so there's no need to keep track of paper or worry about losing track of necessary communication.
4) Ensuring regulatory compliance
Similar to the IPMC, there are several other requirements that your local jurisdiction may require of property owners. A professional service is expected to monitor existing and new regulations on your behalf and ensure compliance.
5) Ensure the management team's services fit in your budget
Property management companies can be a huge asset to your business, but they don't come cheap. Most property management companies charge a monthly fee of between 8-12% of the monthly rent collected. 
Some property management companies offer a fixed fee structure instead of collecting a fee based on the percentage of a month's rent. Usually, the fixed fee is based on the property type (i.e., single-family, multi-family, etc.), square footage, and the property management services provided. 
Property management fees are not always all-inclusive. Often, a property management company may charge for additional services above and beyond the monthly fee collected. Be sure to understand what these additional fees may look like before signing any service contracts.
6) Understand pass-through costs associated with 3rd party vendors
An established property management company will usually have an established network of trusted vendors or an in-house, full-time maintenance crew of their own. To work with them, they may require that you use their preferred vendors.
It's important to know the costs of using your management company's contractors and staying ahead of large projects (like roofs and siding). This way, you can plan and budget for these costs. 
Most vendors offer management companies preferred pricing in exchange for the manager's business. This can help keep repair and maintenance costs lower than what you could find on your own. But it is always worth comparing, as this can save you a lot of money and headaches when the time comes for bigger repairs. 
How to find the right maintenance management services
This all sounds great, but you may wonder: where can I find a decent commercial property maintenance company?
If you're fine with being hands-off, you can look for commercial property management companies and let one of them take the reins (as property management includes maintenance management).
If you only need someone to take care of the needed maintenance work, you can do some Google searches for specific maintenance services in your area and/or get in touch with other property owners you know and ask if they have someone to recommend.
Lastly, when you negotiate with a contractor, it doesn't hurt to see things from their perspective. For example, here is what a professional cleaning company might focus on when trying to sell you their service.
Related Content
Explore our blog for insightful articles, personal reflections and ideas that inspire action on the topics you care about.