Our 2021 Maintenance trends study shows that 90% of facilities are choosing to outsource parts of their industrial and building maintenance tasks.
Even though most businesses aspire to keep asset maintenance in-house, many lack the necessary skills and resources to do it all on their own. They need a reliable partner that offers affordable maintenance services. 
Before we discuss how to find one, let's give proper context to the outsourcing process. 
The Essential Guide to CMMS
Download this helpful guide to everything a CMMS has to offer.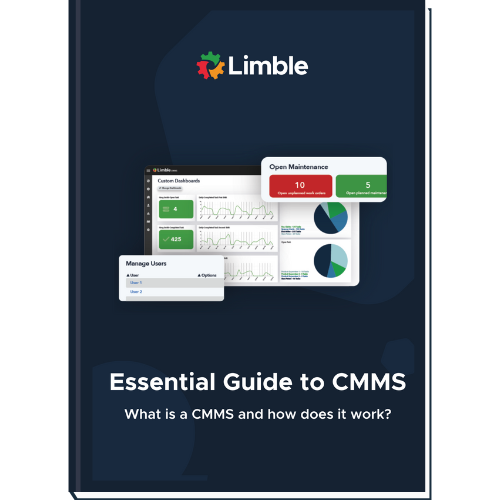 Why outsource maintenance services in the first place?
Let's not beat around the bush. There are many good reasons why businesses outsource maintenance services:
Focusing on their core business

. Even though they have a significant physical asset portfolio, maintenance is not one of their core business areas.

Efficiency and cost-saving.

To benefit from the specialist knowledge and equipment of outsourced partners without having to make additional capital investments, with the ultimate goal being a reduction in maintenance costs.

Staffing flexibility.

Finding capable maintenance staff is a perennial challenge. Outsourcing enables companies to bring in additional labor when required and release them when the job is completed.

Business continuity & better risk management.

Mitigate the risks of interrupted services due to internal issues. 

Developing their internal staff.

By working alongside outsourced specialists, a company's staff can learn, develop, and upgrade their own maintenance-related knowledge.
This is reflected in our aforementioned maintenance report:
The differences you can see are due to our survey involving different participants from the industrial space. 
An industrial facility and a commercial/residential property will have different maintenance requirements. The main differentiator is the type of assets they use, which will determine the type of maintenance issues they face. All in all, it's not a world of difference, but enough to warrant separate overviews.
What kind of building maintenance services can you expect to outsource? 
Property management for buildings that are being used for commercial or residential purposes, the owner and maintenance team is primarily concerned with the safety and comfort of residents, visitors, and all building users. 
To that end, some commonly outsourced building maintenance tasks are:
general cleaning/janitorial services 

physical access control

swimming pool maintenance

water treatment and supply services

refuse disposal

IT equipment maintenance services

grounds maintenance

(mainly landscaping and lawn maintenance, parking lots etc.)

HVAC maintenance, energy efficiency

the maintenance of specialized building systems (e.g. elevator maintenance) 

renovations and restorations
Schools, churches, hospitals, zoos, town halls, and basically all commercial property that features office space are all types of facilities that need a proactive building maintenance plan, complimented by regular maintenance.
What kind of industrial maintenance services can you expect to outsource? 
Efficiency, optimal productivity, downtime reduction, and cost savings are prime objectives for businesses in today's competitive industrial landscape. 
Maintenance managers in construction, manufacturing, aviation, and other asset-heavy industries will usually seek out additional support in the following areas:
implementation of advanced maintenance technologies and techniques (they might hire consultants for implementing prescriptive, prescriptive, predictive or preventive maintenance, running

RCM

,

RCA

,

FMEA

, etc.)

specialist cleaning services (e.g. oil and hazardous chemicals cleanup and disposal)

water treatment and supply services

maintenance and repair services for specialized equipment (because you often need specialized tools, software, and knowledge for

troubleshooting

and repairs)

fleet management

industrial automation (e.g. repair and maintenance of programmable logic controllers, industrial control systems, and robotic systems)

renovations and restorations
Recommended reading to learn more: A Simple Guide To Industrial Maintenance and 12 Ways To Improve Plant Maintenance. 
5 tips for finding reliable maintenance vendors
When looking for a maintenance contractor, don't make hasty decisions based on the prices they advertise. Instead, pay more attention to what you can learn about them based on the feedback from their existing or previous clientele. 
If you have business partners that have had any maintenance-related dealings in the past, consider asking them for recommendations as well. 
Here are some additional tips to get you going in the right direction.
1) Look for an established market reputation
The first point of evaluation can be reading what customers say about a potential service provider on their social media pages, and reading reviews on independent websites like the Better Business Bureau and Trustpilot.
After considering the reputation of the firm, you can shortlist them for further discussions and assessment.
2) Know where to search
Looking at the commonly outsourced maintenance services we listed earlier, you'll notice that many of these services are highly specialized and niche-specific. Generic online searches may not get you the desired results, or they may take longer to pinpoint an exact match for the kind of service provider you want. To help quicken your search, try the following.  
For a start, location-based searches on online platforms like Merchant Circle, Thomasnet, and Yelp, can help to significantly narrow down your noble quest. 
Another tip is to check out advertisers and vendors on popular building or industrial maintenance trade magazines and blogs like:
…. to mention a few.
As usual, remember to do your homework on the candidates before doing business with any company.
3) Check for flexibility and agile processes
Seek out companies that can adapt to your unique needs and are skilled at leveraging relevant modern technology to get work done. 
The idea is to choose a partner that is confident about delivering exactly what you need – be that predictive maintenance or one-off service requests – in the required timeframe. 
You will want to check things like what kind of software they use (if any) and their relevant expertise. Ask them for evidence of past projects that were similar to yours (through videos, pictures, and physical or virtual site visits if possible, etc.) 
Be mindful of how well they communicate with you and how quickly they respond to your phone and email inquiries; is there a hotline or any other support services for emergencies? Slow communication and poor response rates can become a major hurdle. 
If they can't answer a simple question in a timely manner, what will be their response time for emergency maintenance requests?  
4) Assess their technical skills
No matter their references and record, potential maintenance service providers should be able to demonstrate their understanding and abilities for any peculiarities of your project with regards to scope, quality of services on offer, and how they expect to handle potential challenges.
Ideally, your maintenance outsourcing partner should be accredited in areas related to quality control and project management. 
To help protect the staff working on your projects, you might also want to check if your outsourced partner's equipment and tools are up to date and functioning well enough for the required tasks. To do that, you can make arrangements to check for the following:
cracked, split, broken, or loose tool handles

missing machine guards and shields

torn, worn, and outdated PPE

mushroom heads on chisels, impact drills, etc.

ladders with broken, missing, or loose rungs

digital multimeter readings on their electrical equipment e.g. drilling machines.
Be wary of working with any service provider that has too many issues with their equipment. If they are willing to compromise on safety, what will stop them from cutting corners when performing general maintenance work?
If you are outsourcing for a technical role, it's a good idea to speak directly with the technical lead assigned to your project and understand how they intend to handle your tasks. A practical way to see if they measure up is to ask them for a quick mock-up or to provide a basic outline of their work plan.
5) Gauge their financial stability
The goal is to find a long-term partner. A company that is financially stable is simply a better prospect and a safer bet. Of course, this is not as relevant for handymen or small local contractors as for big maintenance service companies that will handle most of the work at your facility. Strike a balance between this and competitive pricing. 
There are many metrics for evaluating financial health. You can check their financial statements, especially their balance sheet. This will give you an overview of their assets and liabilities. In addition, checking their business credit score can help identify any previous liens, court rulings, bankruptcies, and how financially risky the vendor's business is.
Manage selected vendors with Limble CMMS
By now, you may have decided that maintenance outsourcing is the next logical step for your business. If so, you'll need a sustainable, all-in-one maintenance management solution like Limble CMMS to manage your selected vendors and seamlessly include them into your internal workflows. 
Let's see what Limble CMMS vendor management features can do for you in that regard:
Track contract information, schedules, invoices, and work history for multiple vendors simultaneously.

Associate vendors with the assets they maintain or spare parts they supply.

Maintain a real-time record of each vendor's data such as parts used, invoices, and so on.

Gain insight into your total expenditure for each vendor.

Access and maintain an all-time history of all work orders that the vendor has completed for your company.

Communicate effortlessly with each vendor via automated email notifications, detailed instructions, and comments.

Collaborate seamlessly and streamline workflow by sharing work orders directly with your maintenance service providers. If needed, assign one of your team members to oversee and approve the vendor's work.

On their part, vendors can update WOs with evidence of work done and attach their invoice on job completion.
Here is a short video that showcases how you can share maintenance tasks with anyone outside of your organization.
Finding reliable vendors is just the first step. You need to have an easy and efficient way to collaborate with them. Limble CMMS offers features that make this process a breeze. 
If you are in the market for a CMMS, check our pricing page where you can also start a 30-day trial. For any questions, contact us via email or live chat.
Otherwise, good luck on your vendor hunting quest!