Maintenance management is all about the hundreds (or thousands) of small tasks that need to be performed to keep assets in good operating condition. At the center of it all is a maintenance planner.
For organizations with a substantial asset portfolio, managing equipment maintenance requires an organized maintenance department.  
Whether you are an employer looking for a maintenance planner or you are a professional thinking about becoming one, this article has useful information about duties, salaries, benefits, and required skills.
What is a maintenance planner?
You can't have an efficient asset management program without thinking ahead. There are just too many moving parts and resources that need to be accounted for. Maintenance planners are the ones who create these plans to coordinate all plannable work on their premises. Whether they are planning repairs or maintenance, their work is vital for avoiding delays, improving productivity and workflow, and reducing maintenance costs.
Maintenance planners are often found in enterprise-level companies where planning maintenance work is a full-time job. They can have titles like "maintenance planner/scheduler" "maintenance planning manager" or "job and material planner". Unsurprisingly, they work closely with maintenance technicians and supervisors and report to maintenance directors or maintenance managers. 
Although the maintenance planner plays a key role in maintenance management, you would be hard-pressed to find them in smaller organizations. Here, maintenance planning is handled by maintenance managers or supervisors.
Maintenance planners often find themselves performing a balancing act. Despite the best plans, disputes will arise. For instance, let's say there's a disagreement between maintenance and production about prioritizing a task that affects both units (e.g shutting down an asset for planned maintenance). The maintenance planner would need to listen to both parties and find a solution.
Maintenance Acronym Guide
Confused by PMs, MTTR, and DFMEA? This maintenance acronym guide will have you talking the talk in no time.
Maintenance planner job description and responsibilities
A maintenance planner seeks to avoid operational hiccups that cause delays and deferred maintenance backlog. However, like any other job, their day-to-day activities can vary depending on the size of the organization and the makeup of the maintenance team. 
With that in mind, their daily work generally revolves around the following core responsibilities:
Understand the job well enough to describe what needs to be accomplished, estimate labor hours, tools, and resources needed to complete different work orders.

Prepare preventative maintenance plans and schedules that are in sync with the organization's maintenance goals.

Constantly adjust schedules to account for unexpected

emergency work

.

Act as the primary liaison person between maintenance and operations. 

Lead communication between maintenance and other internal beneficiaries of maintenance work to ensure that everyone receives timely, efficient, and quality service.

Coordinate

planned downtimes

to reduce

mean time between failures

and minimize interference with production schedules. 

Minimize the number of interruptions once work begins.

Establish job goals for the

maintenance workforce

.

Provide immediate insights into potential labor shortages (or excesses).

Help with keeping an optimal stock of spare parts and materials.

Sometimes, they will need to prepare and ensure compliance with

preventive maintenance checklists

and other standardized procedures (if the organization is missing a

maintenance supervisor

).
When overseeing massive operations, the maintenance planner must be allowed to focus strictly on planning and coordination of maintenance activities. Burdening them with other tasks can lead to costly mistakes in the planning process.
Maintenance planner salary
What can maintenance planners reasonably expect to earn? As always, that is influenced by factors like the type of industry where they work in, the organization's size, and the years of experience in this or similar roles.
Bellow are average maintenance planner salaries we picked up from major job platforms:
We also looked at job satisfaction and available benefits. According to surveys on Indeed, 58% of maintenance planners in the US think their salaries are enough for the cost of living in their area. Common benefits include 401k, health insurance, disability insurance, parental leave, paid sick time, and relocation assistance. 
The Essential Guide to CMMS
The Essential Guide to CMMS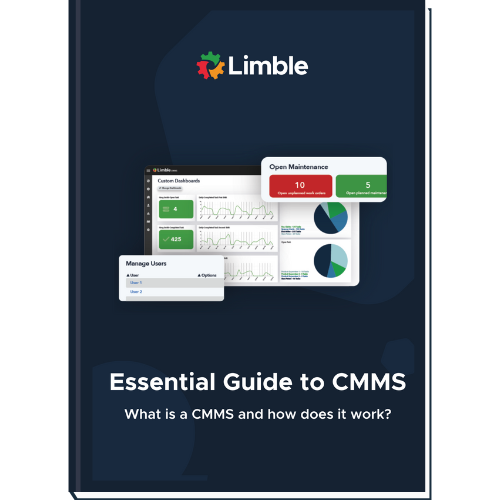 Maintenance planner training and certifications
Let's see what kind of training and certifications are available to aspiring maintenance planners.
Maintenance planner training 
There are different routes to becoming a maintenance planner. One way is to gain the qualifications needed by completing an undergraduate degree or college course in a closely related subject like information management, facility management, or engineering. After that, they may undertake a postgraduate program in project management or operations management.
Another way is to undergo an apprenticeship. Those who already have relevant working experience combined with strong computing abilities could try applying directly for planning assistant positions. This puts them in one of the best places to gain hands-on experience. It is estimated that after about 3 to 4 years of devoted apprenticeship, an assistant planner should be sufficiently competent to handle the work independently. 
Certifications for maintenance planners
There are several certifications available in the USA and internationally that can help potential maintenance planners improve their position in the job market. Here are a few of them:
In the USA, there's the

certified maintenance planner course

offered by the University of Milford.

In the Middle East, organizations like

MEIRC Dubai

and

Leoron

offer certified maintenance planner courses.

In the UK, MCP offers a City & Guilds accredited maintenance planning & scheduling course.
It's important to mention at this point that maintenance planners need solid computer skills. Nobody attempts maintenance planning these days with pen and paper. Companies looking to hire maintenance planners will expect them to use different software solutions. That takes us to the next point.
Tools maintenance planners need to do their job properly
It's not easy being a maintenance planner. Mistakes at the planning stage can cost companies dearly in the form of budget overruns, delays, safety incidents, etc.
Digital tools can help with everything – from creating schedules to coordinating subcontractors, staff, tools, and equipment. There are many options to consider. Most solutions these days are cloud-based, which is especially helpful when managing multiple locations and coordinating fieldwork.
Some tools that you can expect to see maintenance planners using include:
#1) Computerized maintenance management system (CMMS)
As a centralized database for all maintenance information, there is no better tool than a CMMS to schedule, track, and manage maintenance work. CMMS software streamlines a significant portion of the maintenance planner's work like receiving work requests, sending automatic job priority updates, and creating preventive maintenance schedules.
Other CMMS features maintenance planners might find useful are:
spare parts inventory tracking and forecasting

complete equipment history

automatic/custom report generation
These are by no means all available features, just those maintenance planners will be using the most.
#2) Shift planning software
Maintenance planners working in large facilities, especially in a manufacturing setting, will need help with scheduling workers' shifts. With shift planning software, they get the benefit of a feature-rich calendar that keeps track of who's working on which days, who's going to be absent, and the total labor costs for the day. They can use this tool to plan out shifts weeks or months in advance. 
Deputy is a flexible workforce management and scheduling software that can be used in basically any industry. 
#3) Project management software
Apart from routine maintenance tasks, maintenance planners can also be involved in managing and planning projects like building renovations and major equipment upgrades. In these cases, project management software will help them with vital functions such as providing an overview of the project from start to finish and budget monitoring.
Some well-known project management solutions are Zoho Projects and Wrike.
#4) Asset tracking solutions
Portable assets like tools and machines can go missing and jeopardize critical tasks. To avoid this frustration, it helps to know the current user/location of frequently used tools. This is where asset tracking solutions come in handy.
Well-known asset tracking brands include ShareMyToolbox and Flowtrac.
#5) Enterprise Resource Planning (ERP)
ERP software is widely used by large enterprises in the manufacturing sector. It can seamlessly exchange information between production, maintenance, operations, accounting, and other departments. Modern ERP solutions offer integration with other types of maintenance software like CMMS. This helps maintenance planners schedule maintenance work in a way that supports production schedules and production goals.
Well-known ERP brands include names like SAP and Oracle Netsuite.
Directories for publishing and finding maintenance planner jobs 
In our 2021 maintenance report, 30% of survey respondents said that finding skilled maintenance workers is their biggest challenge right now. 
To overcome this hurdle, companies can try tactics like headhunting, young apprenticeship programs, and college and technical schools recruitment drive. It also doesn't hurt if the organization is known for a decent work culture, competitive pay, and growth opportunities.
That said, we know that most companies will take a standard route and publish job postings on relevant sites and job boards. So, to wrap things up, here's a list of job directories to look into:
And that is it from our side. If you have any questions on comments, we're always ready to join a  discussion in the comments below!